Being mixed ethnicity means that we get to enjoy the best of both worlds and this for me can be seen in the latter half of December, celebrating British Christmas and Japanese New Year.
A Western Affair
My father's British side of the family take Christmas very seriously and we participate in our own Christmas customs: decorations, a Christmas tree from the local farm, a gammon ham, turkey, presents, family time, drinking too much – the full monty. It is also worth noting that my 91-year-old grandad sang at midnight mass and the Christmas day service with his church choir – his final hurrah after singing with them for 20 years. It's a wholesome family blast!
While my mother's Japanese side means we partake in New Year's Eve/Day traditions, living in London means we also put our own British spin on them…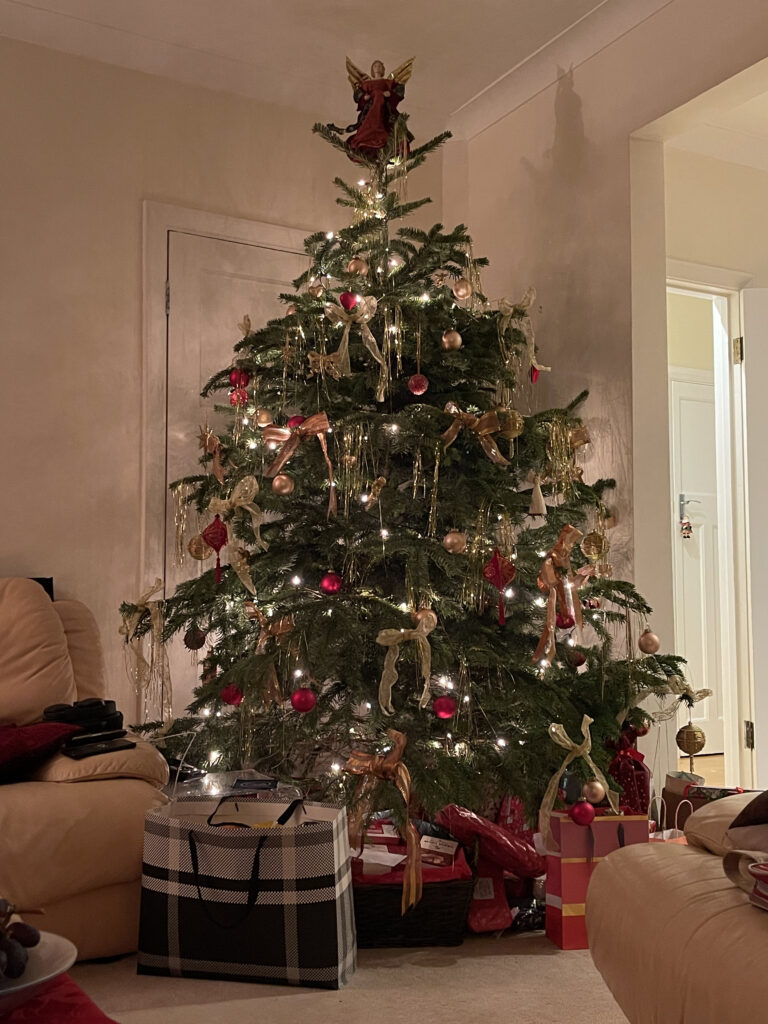 Japanese Traditions
As Big Ben in London strikes 3pm and Britons start preparing for Hogmanay, a major firework display or going out clubbing/to a party, half of my family and much of Japan will be preparing to welcome in the New Year having partaken in the 大掃除 oosouji (spring cleaning). Many Japanese people will probably watch NHK紅白歌合戦 Kouhaku Uta Gassen, the annual New Year's Eve TV Show where the red team (female singers) compete against the white team (male singers) and the public decide which team performed best just before midnight. This year will see the 73rd edition of the show.
Once the programme ends most people – if they're not already – go to sleep right away. While some people visit a shrine or temple at midnight, similar to midnight mass observed in the Christian tradition, many others want to be up early for 初日の出 hatsuhinode (the first sunrise) and 初詣 hatsumoude (the first shrine visit). These two religious customs are celebrated by people who thank God for the year just passed and to pray for a good new year. The sunrise on New Year's Day is usually around 7am JST (10pm GMT) and when things start heating up in the UK and around Europe.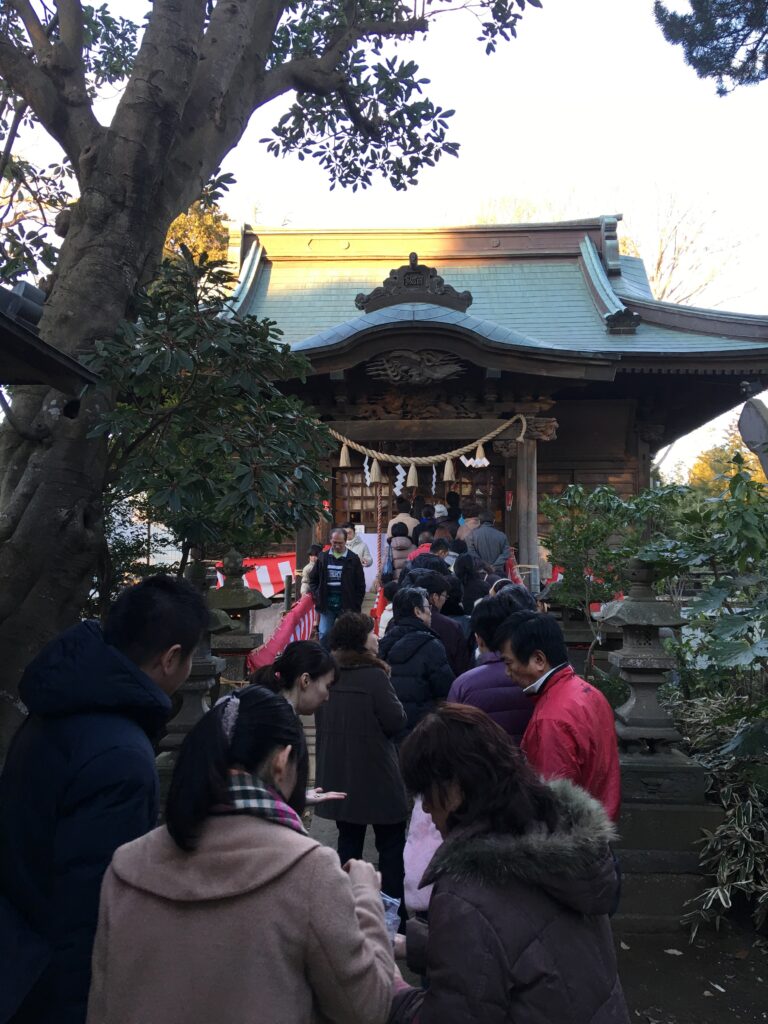 A multippl New Year's Eve
I have never gone out clubbing on New Year's Eve but I have never felt like I have missed out. Instead, I, together with my parents, celebrate New Year's Eve with other half Japanese half English/Caucasian families. The mums watch a recording of Kouhaku, the dads drink bubbly and start to gabble while the kids do a bit of both. Each year it is held at a different family's house and all mothers make a delicious plate of food that is hoovered up within minutes. We all come together around midnight and watch Jools' Annual Hootenanny, watch the countdown, and celebrate the new year with our extended family. It's a wholesome family blast.
Hatsumoude
By the time we get home at an uncivilised hour, our family in Japan have done their first shrine visit and have picked up their おみくじ omikuji (fortunes) from the temple/shrine. A fortune will predict one's luck for the year. If a bad fortune is received, it is custom to fold it up and tie it against a tree or wall together with the other bad fortunes and pray that it will not come true. I remember my grandma sending us our omikuji each year and my mum reading it to me.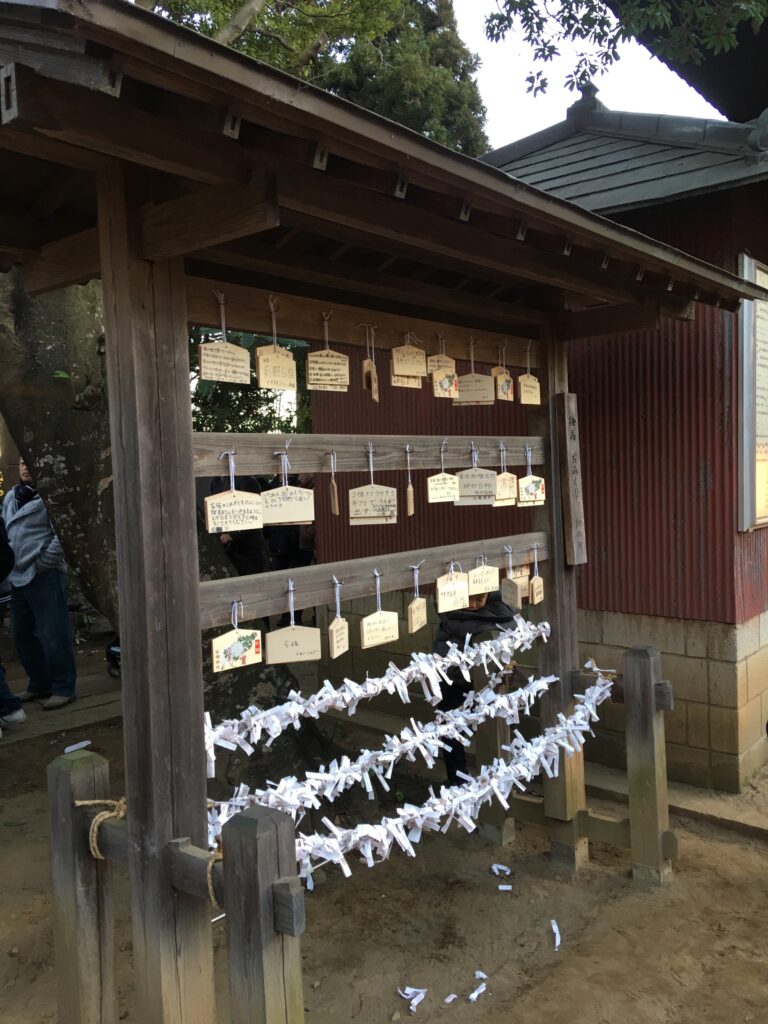 Traditional Japanese New Year's Food
Once that is done, people go home and eat the traditional New Year's food called おせち Osechi together with お雑煮Ozoni among other things. Osechi is often presented in special boxes similar to bento boxes that separate each dish called 重箱 jubako. As with most Japanese New Year traditions, each dish in the osechi have special meanings. My favourite is the Konbu, a play on words with yorokobu, the Japanese word for joy.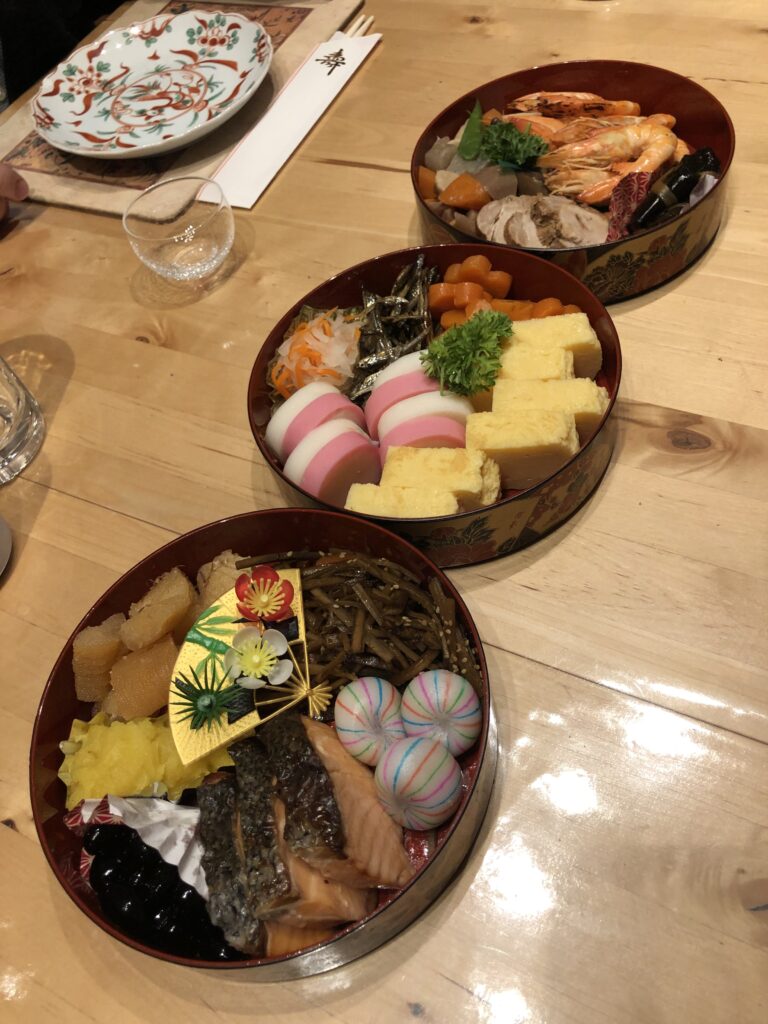 Ozoni is a miso-based soup that is only enjoyed around New Year and must contain mochi (sticky rice cake) that is made around the same time. Also included is spinach and carrot although the exact ingredients differ according to region or household. Mochi is a very important part of New Year, with Kagami-mochi (two round mochi topped with a mandarin) being placed around the house or in front of an altar to increase luck. But at the same time, mochi-related deaths during the New Year period are extremely high, with the elderly and very young suffocating on it.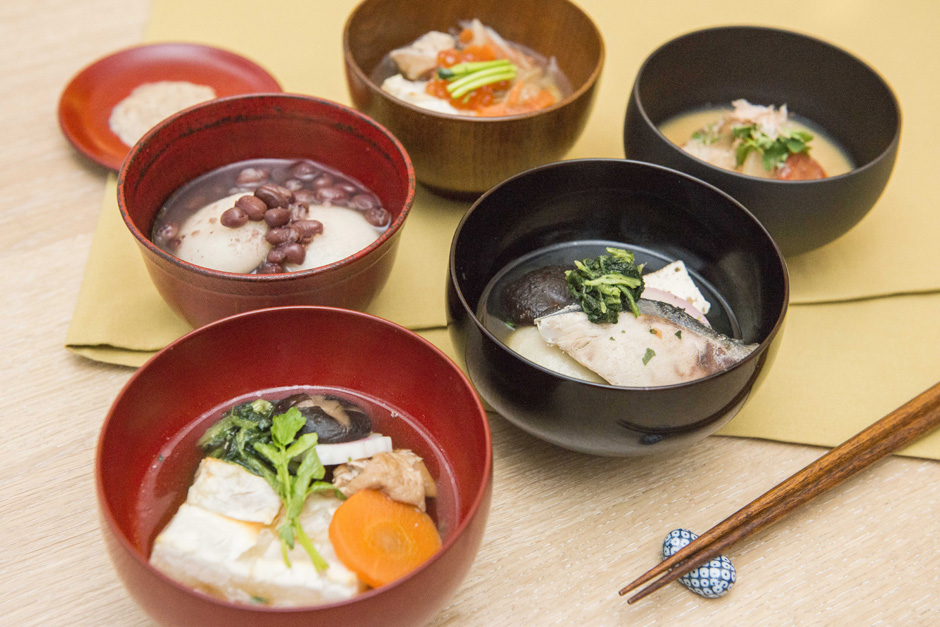 Experiencing it First-hand
During my year abroad in Japan in 2017/18, I really wasn't looking forward to missing the traditional Japanese x British NYE party mentioned above. However, I was lucky enough to be invited to experience a Japanese New Year. I spent 大晦日 oomisoka (New Year's Eve) at a half Irish, half Japanese family friend's house. And on New Year's day I travelled to Chiba to spend the day with my Uncle's family. I was able to experience the traditional Japanese New Year's Day. Once we finished our hatsumode (temple visit) we went home for food and family time. The children got an お年玉 otoshidama (New Year's gift, often money in a white envelope). Afterwards we all sat around the table on the floor and started eating Osechi while watching TV until the evening.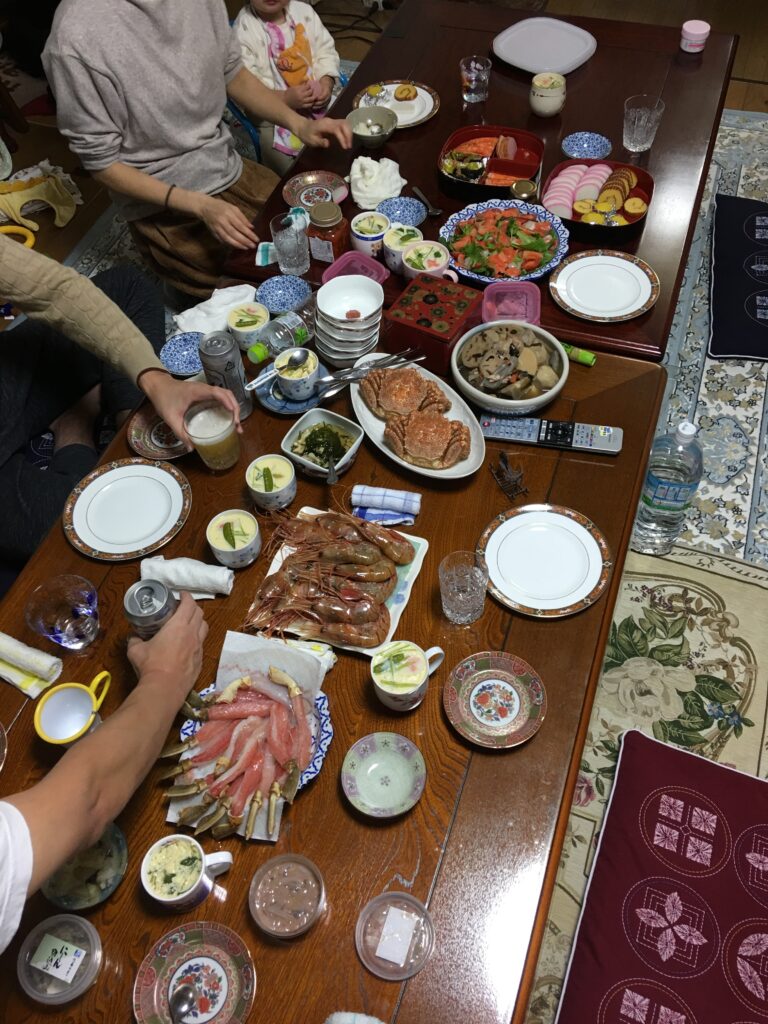 I wonder how many festivals – like British Christmas and Japanese New Year – which at first seems culturally-specific, have a close resemblance with others.
New Year's greeting in Japanese
In Japan, to wish people a Happy New Year they say, 明けましておめでとう! Akemashite Omedetou! or an abbreviated version, あけおめ! AkeOme! People reply by saying 今年もよろしくお願いします! Kotoshimo Yoroshiku Onegaishimasu! Which is almost impossible to translate into English. But it roughly means I look forward to another year with you!
Amidst all the things going on this winter I hope you can all carry on with your New Year traditions with loved ones…or out out living your best life.
What are your New Year resolutions? I'm certainly hoping for multippl to grow bigger and better in the coming year!

I wish you all a fantastic New Year and a successful 2022!