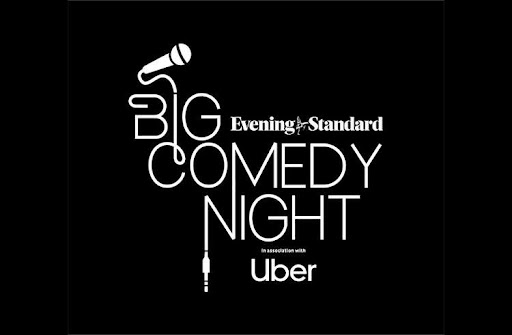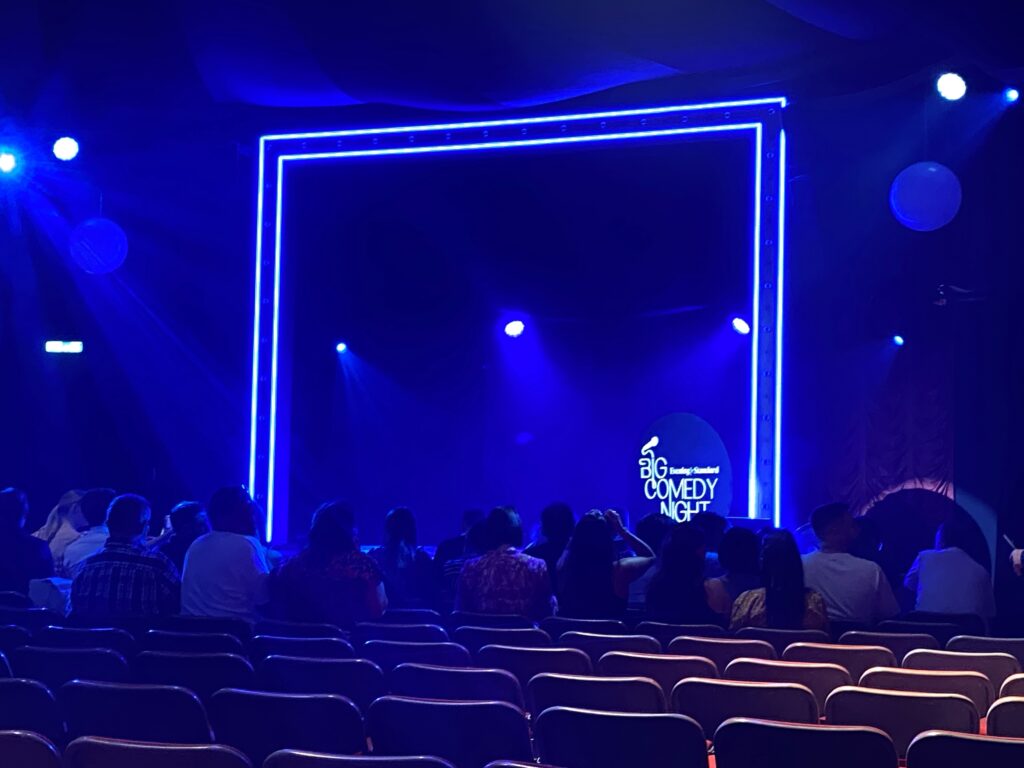 "Asians have had a difficult pandemic," Evelyn Mok is standing on stage, one hand on her hip, the other grasping a microphone "so to make up for it, you get three of us tonight."
Multippl have gone along to Underbelly's Big Comedy Night in London, a one-off comedy spectacular featuring come of the city's most diverse and talented rising comedy stars. Sitting in a tent in Cavendish Square, lights low, the atmosphere is electric.
Unsurprisingly, the pandemic gets a mention in all the comics' sets. Public hair seems to feature a lot, too, which isn't something I ever thought I would write. As Evelyn mentions, three of the five comedians taking the stage tonight are Asian.
Huge Davies, who has East Asian ancestry, appears on stage carrying a full-size keyboard. He's bone dry, even when he gets the whole audience singing 'head, shoulders, knees and toes'. Although he doesn't mention his ethnicity during the set, he has talked about it before. In an interview with Voice Mag in 2019 – the same year he was nominated for the Best Newcomer award at the 2019 Edinburgh Festival Fringe – Huge explained: "As an ethnic minority comedian, I certainly feel a pressure to talk about certain things."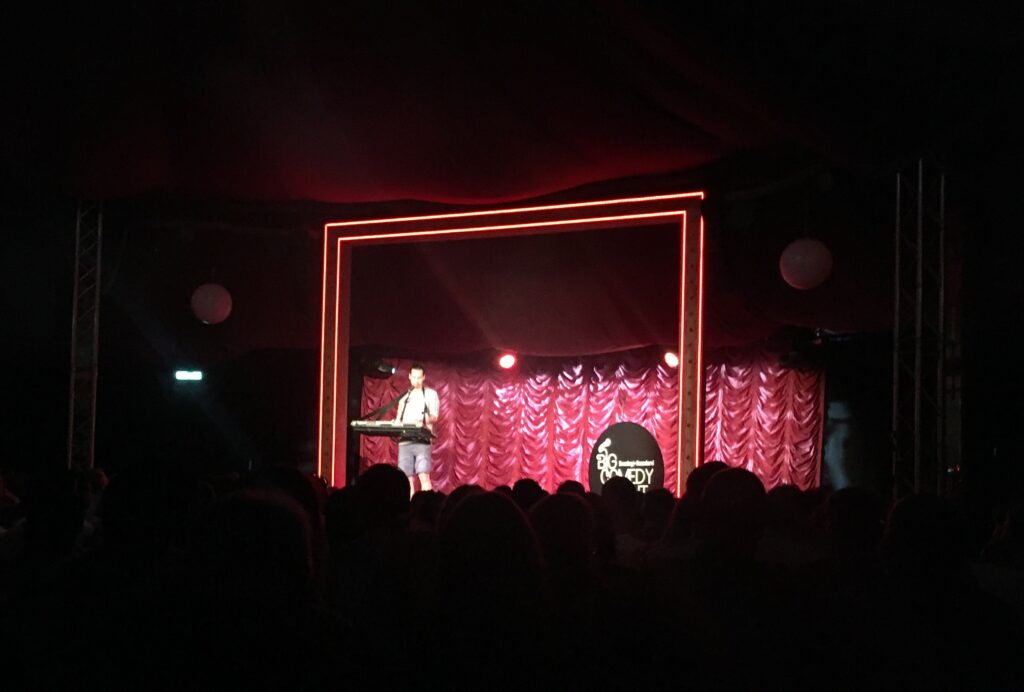 Evelyn Mok, a Swedish-Chinese comedienne, draws heavily on her Chinese ancestry during her set – in fact, it's part of her opening gambit. She discusses moving back in with her Chinese parents, their nosiness in all aspects of her life (the couple in the row behind us, also Asian, drunkenly shout their agreement throughout this segment) and the conflicting expectations of her in British, Swedish and Chinese culture.
She pokes fun at the cultures she straddles and decides she will choose her favourite bits from each: "In Chinese culture, when your parents get old, they come and live with you, so you can repay them for raising you. In the UK, you put your parents in a home. I can't wait to put my parents in a home." The room giggles guiltily.
Evelyn also discusses her body, using a cultural lens to magnify the humour around this. Far from the Chinese stereotype of petite, she describes herself as "chubby" – something her mother has told her from a young age will prevent her from securing a husband. Laughing, she explains that her breasts are less suited to attracting men and appropriate for suckling two infants whilst fleeing Communist China. As she does a dramatic mime, the room erupts in laughter.
Phil Wang, who has a British mother and Chinese-Malaysian father, is last up and the event's headline act. Anecdotes of his Asianness pepper his set: he recalls hiding from a group of fans in Chinatown for fear they would think he lived there.
Plugging his newly released Netflix show (catchily named Phil Wang: Philly Philly Wang Wang), he curses his newfound fame which has made his "slightly less anonymous than before". Gone are the days, he explains wistfully, where he could hide in the kitchen of a Chinese restaurant after a fight, anonymous among the Chinese chefs. He dramatically acts out a parody of the situation; shocked chefs turned by aggressive, invisible hands, protesting loudly in grumbled Chinese, "oy or" …"ai ya" …The picture is so vivid, ridiculous, and strangely familiar from films, that everyone is laughing.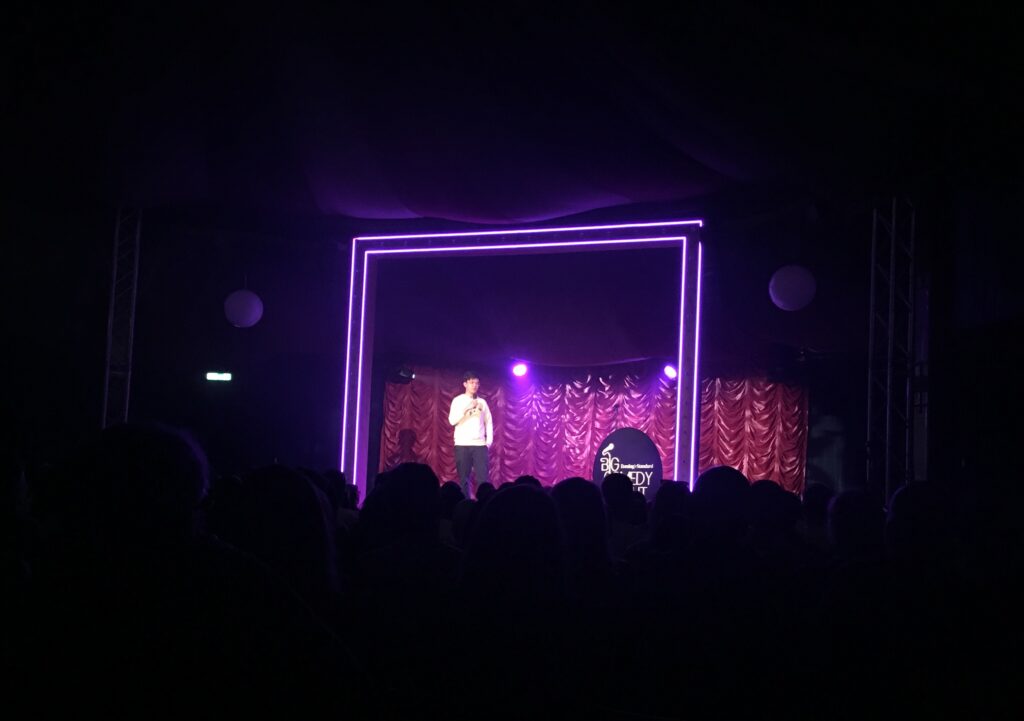 It's refreshing to go to an event in the UK where there are so many Asians playing lead roles, and where your experiences feel represented and understood.
East Asians can often feel like a forgotten minority. Typically, they do well at school, in work and are law-abiding. In the mainstream, we often don't talk about them or hear from them, except through the eyes of a Western media. Poking fun at the institutions, stereotypes and cultures we exist in is an important way of normalising hearing about and from East Asians and learning more about their experiences.
There's also something ridiculously liberating about going out with the express desire of laughing until you cry, which we certainly did…