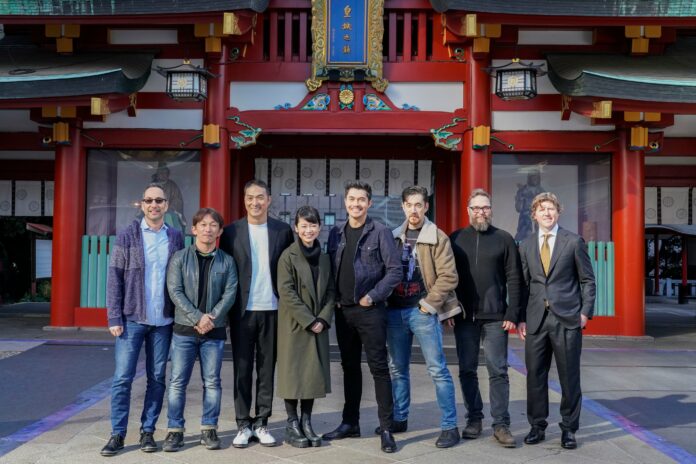 Snake Eyes: G.I. Joe Origins, scheduled for theatrical release on the 23rd July 2021 in America, is a G.I. Joe spin off starring Henry Golding as Snake Eyes.
Snake Eyes is a lone fighter with a mysterious past, who is welcomed and trained by an ancient Japanese clan called the Arashikage after saving the heir Thomas "Tommy" Arashikage or Storm Shadow, played by Andrew Koji (half Japanese half English).
Most well known for his debut film Crazy Rich Asians, Henry Ewan Golding was born in Kuching, Sarawak, Malaysia to a Malaysian, Margaret Likan and an Englishman, Clive Golding. His mother Margaret is a descendent of a tribe in Borneo called the Iban. A people once feared for their headhunting skills.
Henry spent his early years in Terengganu, Malaysia and moved to Surrey, England when he was eight. He lived in the UK until he was 21 when he returned to Malaysia to pursue acting and became known for hosting travel shows.
Before getting married to his wife Liv Lo in August 2016, who is half Italian half Taiwanese, he embarked on an Iban rite of passage called the bejalai.
During the DCODE by Discovery documentary Henry says
"When I come back I always feel a little out of place. It is a little strange." He explains, "One, I can't speak Iban, the local dialect. Two, I can't really talk to my relatives as clearly as I would like." Later on he mentioned that being back in Iban was relaxing, "a sense of, I suppose coming home."
Since his feature film debut back in 2018, Henry Golding has been in 3 other feature films. In his latest feature The Gentlemen (2019) Henry played a villainous role called Dry Eye, an underboss for Chinese gangster Lord George.
In Snake Eyes, upon the eponymous character's arrival, the Arashikage clan nurture and teach Snake Eyes the way of the ninja warrior while also providing him something that he has always been yearning. A home. When his past is exposed, his honour and fidelity is tested.
A film maybe us multi-ppl will find deeper meanings in? Watch in UK cinemas from 18th August 2021 to find out!