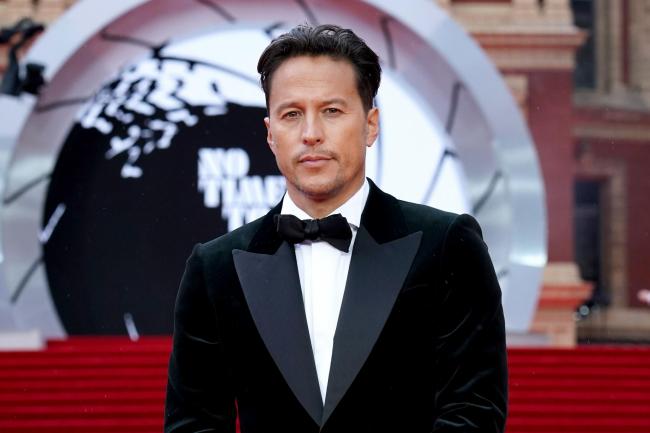 Who is Cary Joji Fukunaga?
Cary Joji Fukunaga. True Detective extraordinaire. The California born, half Japanese and half Swedish descendent who cemented Mathew McConaughey as the actor of his time before the Dallas Buyers Club (2013) Oscar. The man who now brings us the latest, and final, instalment of Daniel Craig's James Bond saga with No Time to Die (2021).
#NoTimeToDie Director Cary Joji Fukunaga on the red carpet at the @RoyalAlbertHall. pic.twitter.com/IJgxIM3wha

— James Bond (@007) September 28, 2021
Cary Joji Fukunaga's ethnicity and heritage
Fukunaga was born in Oakland, California to parents Anthony Shuzo Fukunaga, a third generation Japanese-American born in an Internment camp in World War Two, and Gretchen May who is Swedish-American. Being raised with relative wealth, Fukunaga travelled extensively growing up, often relocating around the US and travelling abroad to pursue his first dream of becoming a professional snowboarder. It wasn't until his mid-twenties that Fukunaga decided to hang up his board and get behind the camera and It's easy to spot how this worldly experience has bled into his catalogue of films thus far.
View this post on Instagram
Feature Films
His first feature film Sin Nombre (2009) is, as the title suggests, a Spanish language story that follows a Honduran teenager trying to immigrate to the United States. The film won awards for directing and cinematography at the 2009 Sundance film festival. Next, he went all period and adapted a well-received version of Charlotte Brontë's Jane Eyre (2011), geo-and-socio-politically speaking about as far from Sin Nombre as you can get.

Next he delved into the murky backwoods of Louisiana for True Detective (2014) – a series which I can say with no bias is one of, if not the best series created since Band of Brothers (2001) and Breaking Bad (2013). The show not only ignited Matthew McConaughey's journey to becoming the hot ticket Oscar winner he is today, but also earned Fukunaga the Primetime Emmy Award for outstanding direction, making him the first director of Asian descent to do so. Then came Beasts of No Nation (2015) which, if you haven't already seen it, just go and watch.
No Time To Die (2021) Review
And so, considering the narrative and geographical breadth of his films, the challenge of helming a James Bond globe-trotting extravaganza seems as though it might not have fallen as heavily on Fukunaga's shoulders as it does on some. Surely if anyone could make a new mark on the final chapter in Daniel Craig's surprisingly inconsistent string of Bond's then it would have to be Cary Joji Fukunaga? Right?
Eh.
Maybe not so right. For me those two letters sum up the film with their blandness. Except No Time to Die would be more like Ehhhhhhhhhh because it was not short. At all.
The thing is though, there was really nothing terrible about the film. In fact, if you hadn't ever seen a James Bond film, or if you watched it without sound on and just enjoy the beautiful scenery and wonderful violence, then I'm sure you'd actually think it was quite good. Because as a film, as Fukunaga doing his job, it was quite good. It was quite entertaining. There was almost some heart in the shell of ol' Bondy, that notoriously heartless womaniser. But, in my opinion, just not enough.
Make no mistake I don't blame Fukunaga for this shortcoming either, except maybe for taking the film in the first place and besmirching his near-perfect catalogue. He tried everything new. This Bond is heartbroken and just wants a family and – SPOILER ALERT – it turns out he has one! A daughter he never knew about, a babymama who is confusingly embroiled with (one of) his arch nemesis' and there's even this other dude with noticeable scars and a creepy mask (Rami Malek). So, there's definitely is a lot of new there.
But the thing is, when you're trying to get an audience to sympathise with a man going through the universally applicable dramas of a of mid-life crisis, then you might want to start with a character other than James Bond. He's upset about this latest girl, but what about all the others? Literally the countless other women the character has pinned over for decades and now… what? We're supposed to care about this one? Why? There were also issues with too much going on at the same time. It's hard to place exactly what Rami Malek is really wound up about and where he even fits in. Christoph Waltz is again featured and again sort of forgetful just like In Spectre (2015) and the result is a seemingly endless barrage of action and exoticism without the depth of story necessary to stop the film from falling into classic bond-overzealousness.
"We aimed to do something extraordinary with this one," Director Cary Joji Fukunaga gives a behind-the-scenes look at #NoTimeToDie pic.twitter.com/AGZhcv5hD4

— James Bond (@007) February 25, 2020
Despite this, action and exoticism are not necessarily a bad thing though, especially in a James Bond film. It's even arguably what people go to see a James Bond film for. But when all that action takes itself so seriously, and Bond takes himself so so so seriously in No Time to Die, it just ruins it a bit. What the marvel films have done so well is that not even in the most serious catastrophic situation imaginable – like a big purple baldy snapping his fingers and massacring half the universe – do they take themselves too seriously, or seriously at all. Because it's not serious. No Time to Die is not serious. It's a film about a man who has, in this actor's phase alone, slept with a volleyball teams worth of women and killed about as many people as covid. And we can enjoy all of that when he's enjoying it, but when he's all wishy washy and serious and teary it just feels a bit pretentious.
There's also a point to make about the vapidness of the moderately controversial new black female 007 in the film, played by Lashana Lynch. There so much potential there, she starts out by cementing herself as the new 007, the new girl on the block, who won't take any of James Bond's old rogue white-mannishness. She didn't have to be a huge character in Craig's last film, but she could've at least been cool. Instead, she is bettered by Bond ONCE and then verbally relinquishes the 007 moniker back to him. Bosh, new 007 done. She hangs around for the rest of the film but without the 007 she's just another tertiary spy. Another body to be thrown into the final action sequence.
They say that a poor character is one who can be taken out of a narrative and the film plays out in exactly the same way without them. Sadly, I feel that if you reached in an pinched Waltz and Lynch, and maybe even Malek, then the film would've hardly been any different. Still looks good, still feels very ehhhhh.
So, it would seem that there isn't anyone who can drag the James Bond character back to relevance like Sam Mendes did in Skyfall (2012), and even he couldn't do it a second time. If the likes of Cary Joji Fukunaga, the best of the best, can only produce the elongated ehh of No Time to Die, then maybe it's time to retire the hero for good? Or for a while at least.
To watch No Time To Die in the United Kingdom, go to selected cinemas, or pay to watch the film on Youtube, Apple TV, Google Play and/or Amazon Prime.