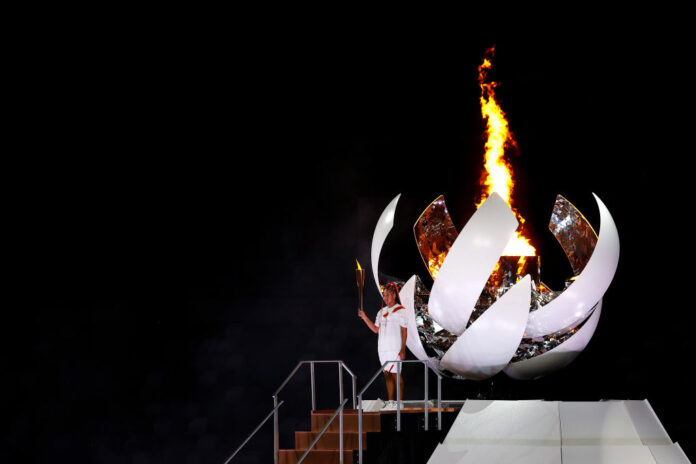 As the Tokyo 2020 Olympic ceremony drew to a close the Olympic torch finally made its way to the Olympic stadium.
Hope lights our way 🔥

Having been carefully kept alight since March 2020, the Olympic Flame has arrived to its final stage. #StrongerTogether #OpeningCeremony pic.twitter.com/xXfQgmymHt

— Olympics (@Olympics) July 23, 2021
The torch was passed from legendary Japanese baseballers, essentials workers, children from Prefectures affected by the 2011 Tohoku earthquake and made its way to Naomi Osaka who lit the cauldron.
In a spectacular fashion, the Mount Fuji opened up to become the Olympic cauldron and was lit up by the first half Asian ever.
Undoubtedly the greatest athletic achievement and honor I will ever have in my life. I have no words to describe the feelings I have right now but I do know I am currently filled with gratefulness and thankfulness ❤️ love you guys thank you. pic.twitter.com/CacWQ5ToUD

— NaomiOsaka大坂なおみ (@naomiosaka) July 23, 2021
The half Haitian half Japanese has been lauded around the world for her efforts to tackle diversity issues including BLM.
Osaka became the US Open Tennis champion in 2018 when she beat Serena Williams.
Two years later in 2020 she wore masks with the names of police brutality victims.
The Olympic torch is carried from Olympia, Greece to the host city of the Olympic games.
Due to the ongoing COVID-19 pandemic the torch relay was delayed.
A traditional torch lighting ceremony was held on 12 March 2020 in Olympia but was held without spectators. The torch was scheduled to visit 31 cities in Greece but was cancelled.
Originally the relay in Japan was to be held from 26 March to 24 July 2020 but it was delayed by 364 days.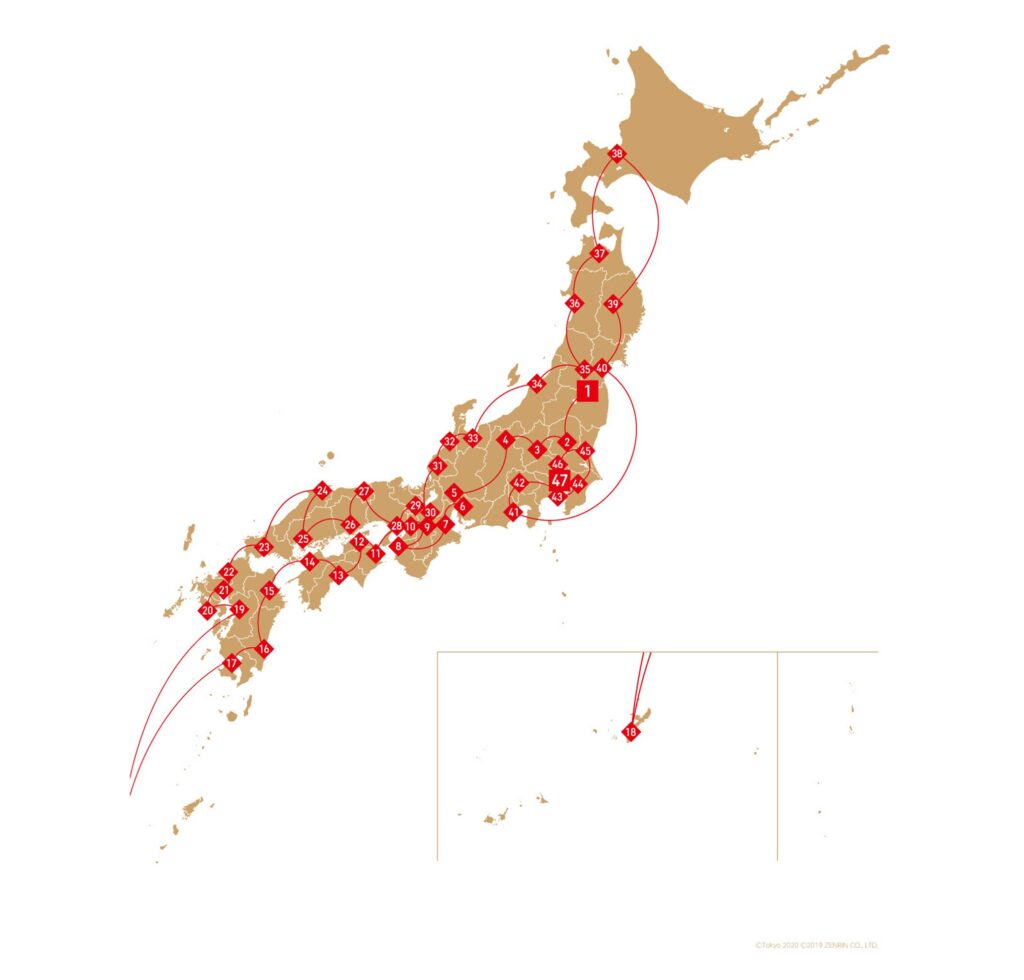 Over the past 107 days, the torch travelled across Japan with over 2,000 Japanese celebrities and athletes carrying it.