At the end of Wednesday night's episode we were introduced to a new bombshell, Andrea-Jane Bunker. Tonight we finally got to meet her!
Follow Andrea on her instagram @AndreaJaneBunker
When introducing herself to the boys, Andrea-Jane told them to call her AJ. AJ is a 28-year-old hair technician from Hertfordshire.
When the girls came down from the balcony, they all sat down by the firepit and Lucinda Strafford asks AJ to tell them more about herself.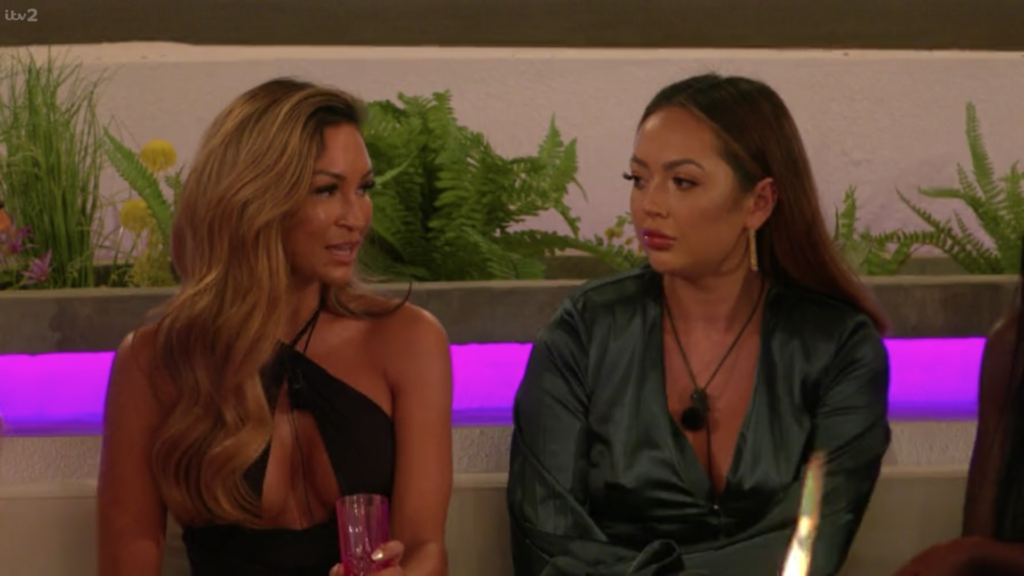 AJ turns to Sharon Gaffka who was sitting next to her and revealed:
"I'm 28, I'm half English, half Filipino."
To which Sharon (half Polish, half Indonesian) replied:
"Okay cool!"
AJ went on to mention she has been single for 2 years and is "ready to find love!"
See how well Sharon and AJ do on Love Island airing on ITV2 every evening from 9pm BST and available to stream on ITV Hub.