ラーズヌートバーって誰?

"Who is Lars Nootbaar?"

When Lars Taylor-Tatsuji Nootbaar was called up to the World Baseball Classic (WBC), the baseball equivalent of the World Cup, many avid baseball fans in Japan had little to no idea who he was. Fast forward to March 2023, and Nootbaar has arguably become one of Samurai Japan's most famous players. So, what happened?
Pre-WBC
Lars Nootbaar was raised in California, USA, by his Japanese mother, Kumiko Enokida, born in Higashi-Matsuyama, Saitama Prefecture, and his father, Charlie Nootbaar, who is of American and Dutch descent.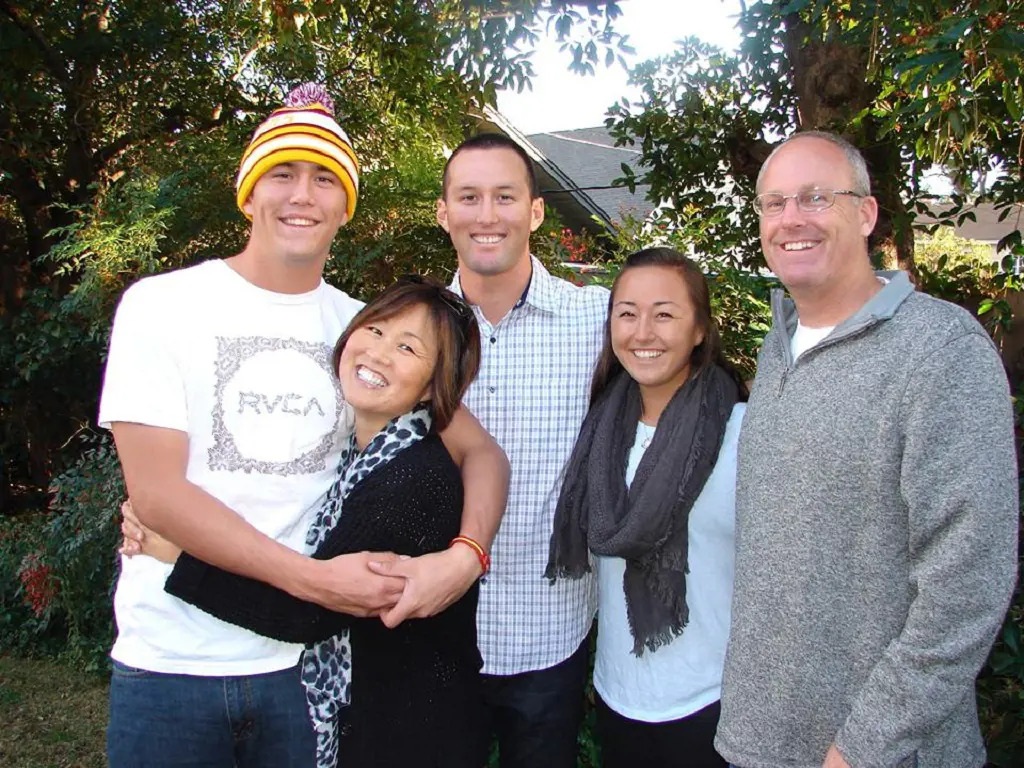 Nootbaar made his debut in Major League Baseball in June 2021. Now playing as an outfielder for the St Louis Cardinals he had his breakout season in 2022, with a batting average of .228 with 14 home runs and 40 Runs Batted In (RBI). Following this success he quickly became a Cardinals fan favourite, with many calling out "Noooot" when he came up to hit. After a stellar year, hopes were certainly high for the 25-year-old to establish himself as a regular starter for the Cardinals.
The call up to Samurai Japan
The Japanese National Baseball Team, commonly called Samurai Japan, is one of the most consistent teams in the WBC and has twice clinched the title. While the team has a history of mixed ethnicity players – including legendary ace pitcher Yu Darvish (half Japanese and half Iranian) who closed their winning game in 2009 – every previous member of the Japanese national team had been born and raised in Japan.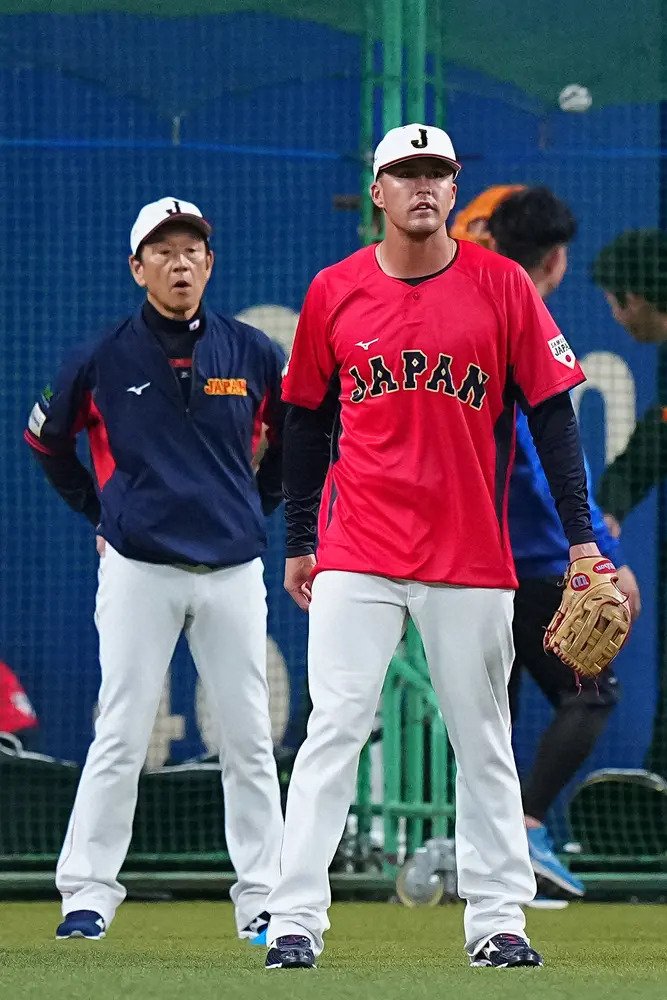 This all changed on 11 January 2023 when Samurai Japan Manager, Hideki Kuriyama, added Nootbaar to his roster. Kuriyama, knownas a highly innovative manager, described the addition of Nootbaar as "an important first step", and hoped it would advocate for and represent a more diverse and global Japan.
Nootbaar and Samurai Japan
As a player born and raised in California, some might wonder why Nootbaar wanted to play for Japan. While it isn't uncommon for players to represent other nations for the WBC, Nootbaar's desire to represent Japan stemmed from an early childhood experience when he witnessed Japanese baseball for the first time.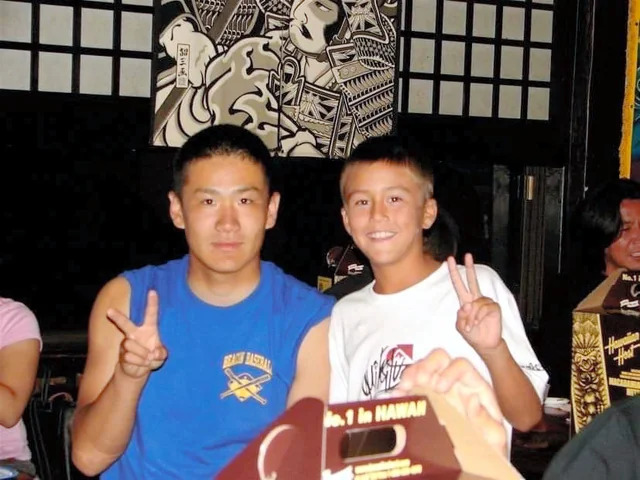 In 2006, the Japanese High School All Star team played matches against the US Team in California, close to Nootbaar's hometown. The Nootbaar family welcomed several players through a home stay initiative, with Lars acting as a batboyand interacting closely with the Japanese players. Following the experience, he was later captured on camera stating that he wanted "to represent my country, Japan".
Acceptance for
たっちゃん

"Ta-chan"

Seventeen years later, Nootbaar's dream became a reality when he received the call to join the Japanese national baseball team, making him the first player born in the US to achieve this remarkable feat. This momentous occasion marked a significant milestone for Samurai Japan. However, the journey was not without its challenges.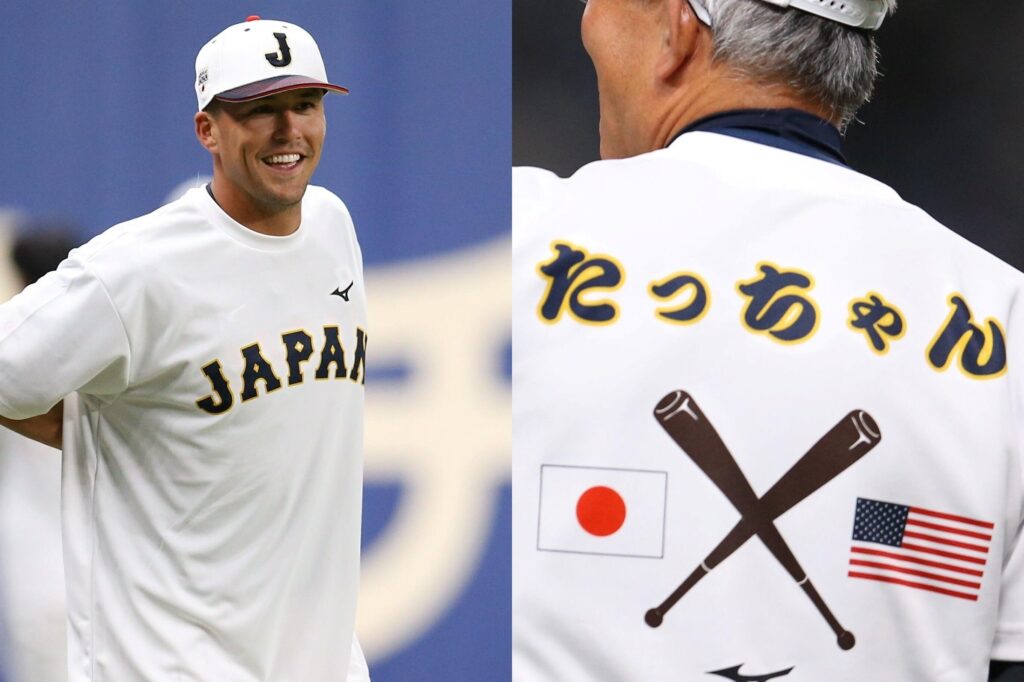 One major obstacle he faced was the language barrier, which hindered effective communication with his teammates and coaches. Moreover, being of mixed race, he undoubtedly carried concerns about the potential perception of being an outsider, commonly referred to as "Gaijin" in Japan. This was compounded by certain media outlets voicing the opinion that there were equally skilled Japanese players who could have been chosen instead, implying a sense of exclusion towards the half-Japanese player.
Nonetheless, it was his team that played an instrumental role in surmounting these potential hurdles. His teammates took the proactive step of bestowing upon him a Japanese nickname, Ta-Chan, derived from his Japanese middle name. Going above and beyond, the team further demonstrated their support by creating T-shirts bearing his name on the back, facilitating his integration into the team and fostering a genuine sense of belonging.
Japan embracing Lars and his pepper mill celebration
After settling into the team, Nootbaar was prepared to make his WBC debut for Samurai Japan. The stadium was undoubtedly filled with nervous excitement, but he swiftly broke the tension by delivering a hit to centre field, giving the team a strong start. Positioned at first base, he unleashed his Pepper Mill celebration, a move he frequently employed during his time with the Cardinals. What began as an individual display rapidly transformed into the team's iconic celebration with stars like Shohei Ohtani, who won the MVP in the tournament, adopting the gesture.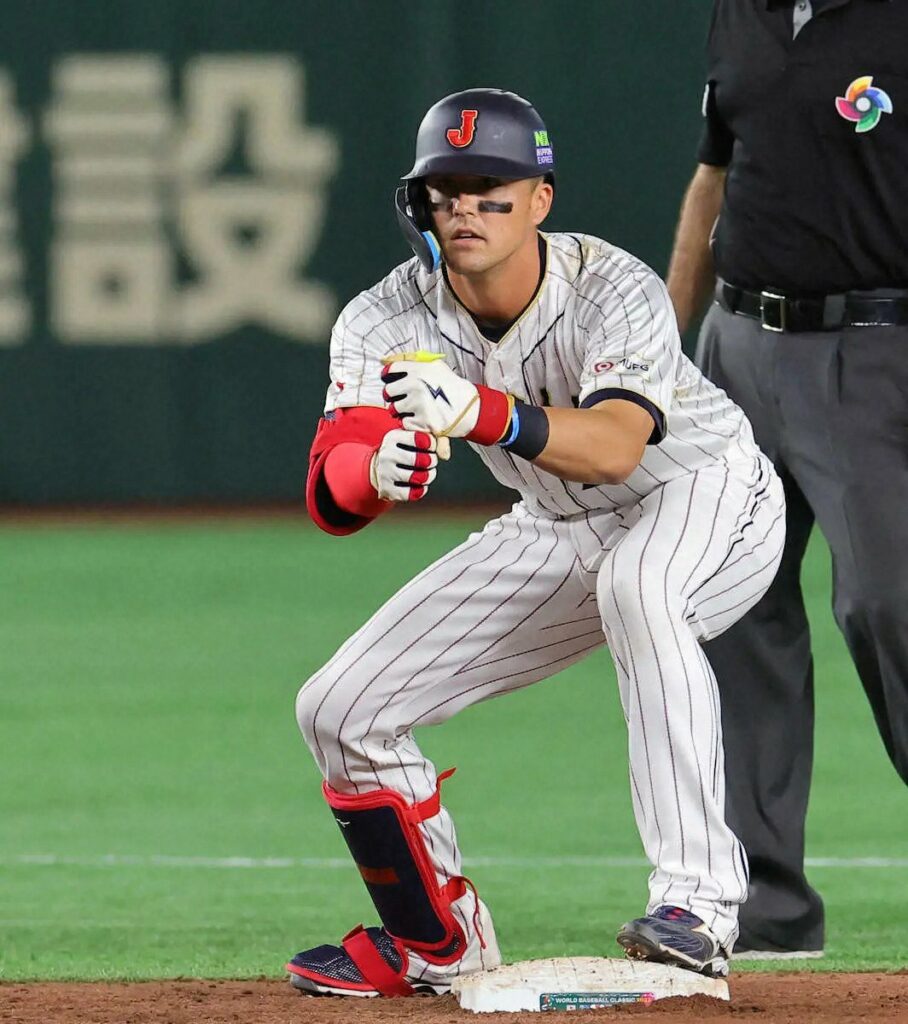 Nootbaar's passion was soon felt within the whole nation with multiple diving catches and high energy plays. Through this, Nootbaar became a fan favourite in Japan, and he had the whole country celebrating with his now signature, pepper mill performance.
The outpouring of support for Nootbaar was particularly evident in his mother's hometown of Saitama, Higashi-Matsuyama, where "Nootbaar fever" had taken hold. The Mayor of Higashi-Matsuyama himself expressed his unwavering support in a video, proudly wielding a pepper mill. Demonstrating their support in a quintessentially Japanese manner, numerous restaurants in the area extended their hospitality to the player.
One notable example was the introduction of "NootBurgers" in select establishments, which featured one of Nootbaar's favourite ingredients, Umeboshi (pickled plum). In another tribute, the owner of the sushi bowl restaurant Okamuraya even went as far as donning 'eye black' while at work, emulating Nootbaar's distinctive style.
Winning the WBC and his personal rise in fame
With the unwavering support of the entire nation, Nootbaar played an integral role in Samurai Japan's triumph in the 2023 WBC. As the leadoff hitter and centre fielder, he made a significant impact by contributing an RBI (runs batted in) during their hard-fought 3-2 victory against the favourites, Team USA.
Nootbaar's popularity soared throughout this year's WBC. His personal fame experienced a remarkable surge, with his Instagram following skyrocketing from 59,000 prior to the start of the tournament to now over 1,000,000 and counting. Undoubtedly, a significant number of these followers are Japanese fans who have wholeheartedly embraced him. Furthermore, his popularity resonated in the Samurai Japan shop, with Nootbaar jersey sales ranking only behind those of Ohtani and Darvish. It is clear that Nootbaar, previously an unknown figure in Japan, has now become one of the most popular players in the country.
Changing attitudes
As the first US-born player to don the Samurai Japan uniform and having struggled with the language, Nootbaar was no doubt under pressure before coming into this tournament. Despite the warm welcome from the team and fans, certain domestic pundits were unconvinced: Samurai Japan have always competed with an entirely Japanese-born team, they said. Why was an American needed on the team when the domestic leagues have an abundance of talent?
Sadly, the xenophobic undercurrents in some of the coverage are not entirely surprising. Conservative views stemming from Japan's social homogeneity and historic political isolation, bubble up in many places, including some of its social commentary and laws in regard to a person's nationality.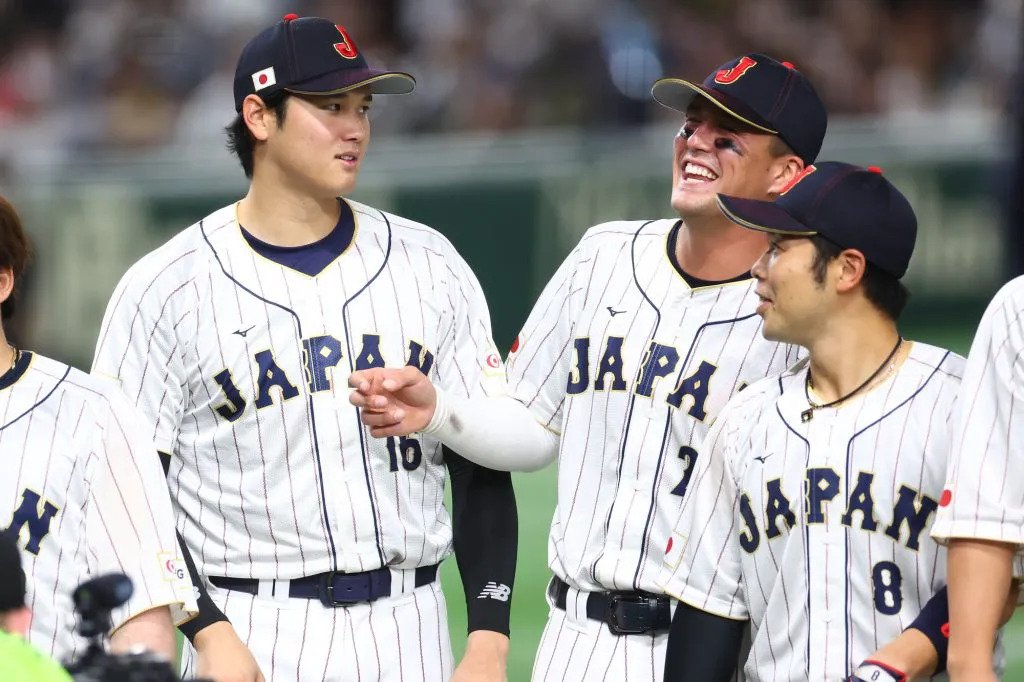 To this day, Japan does not permit dual citizenship. For many people, including those of mixed ethnicity, this can feel like an ultimatum: choose whether you are Japanese or not.
This means that players like Nootbaar would have to decide whether they are American or Japanese. A person could not be both.
The WBC's new eligibility rules and the actions of Kuriyama took the bold first step in changing – or at least challenging – these attitudes. And the challenge to the status quo has birthed a new hero in Japan. Lars Tatsuji Nootbaar is not only loved for his performance on the field, but he has also been successful in capturing the hearts and minds of the nation through his passion to try to embrace the Japanese spirit. Indeed, in his personal chant, the fans sing "show the Japanese spirit, fight Samurai", something which has certainly been encapsulated both on and off the field.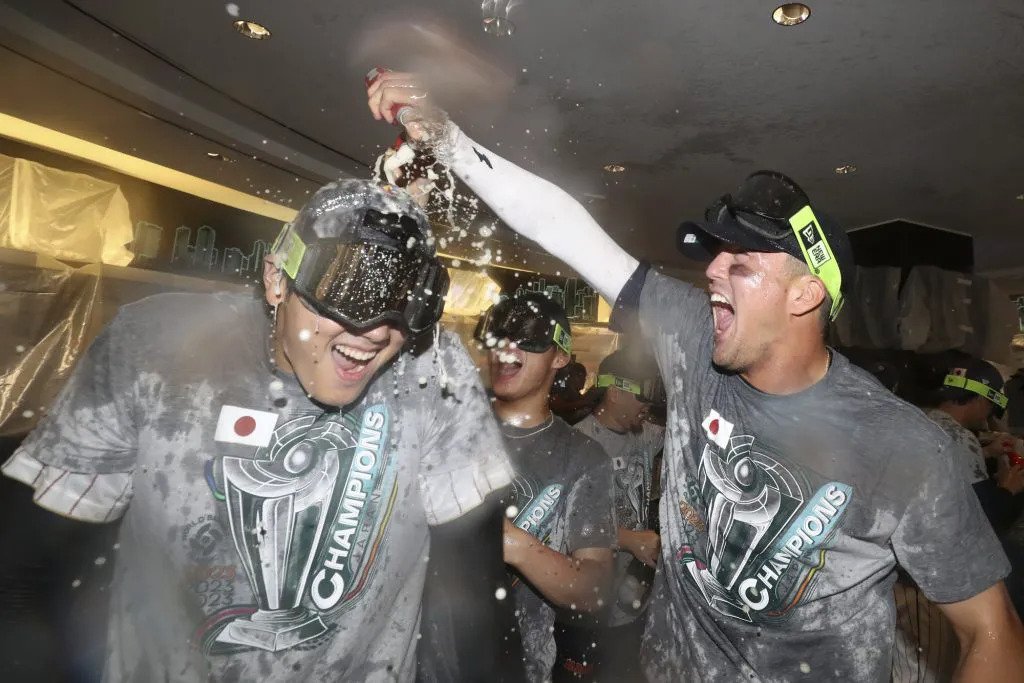 Lars Tatsuji Nootbaar may very well pave the way for more foreign-born players to be embraced without being viewed as outsiders (Gaijin). In a pre-match speech, Lars himself referred to the team as his brothers and family, and now the team and the nation unequivocally reciprocate that sentiment. While his iconic pepper mill celebration and his contributions to winning the WBC have ingrained his name in Japanese baseball history, Nootbaar's greatest contribution may lie in his long-term influence, inspiring those of half Japanese backgrounds born outside of Japan to dream of representing the nation.
As a half Japanese baseball enthusiast born in England, I've certainly felt a particular happiness and an excitement whenever Nootbaar stepped up to bat or took to the field. His diverse background is no longer seen as a challenge but rather as a cause for celebration. This, in itself, represents a significant victory for both Japanese baseball and Japanese culture.
Here's to hope we can see another future 'Ta-chan' represent Samurai Japan. 日本を盛り上げてくれてありがとう、たっちゃん! がんばりまっさー さー行こう!