Sky Brown who will be representing Team GB in Skateboarding, a sport added for the first time in the Olympics, will be 13 years old and 11 days when the Games start later this month. Sky will take the record from Margery Hinton who was 12 years and 43 days in the Amsterdam Olympics back in 1928.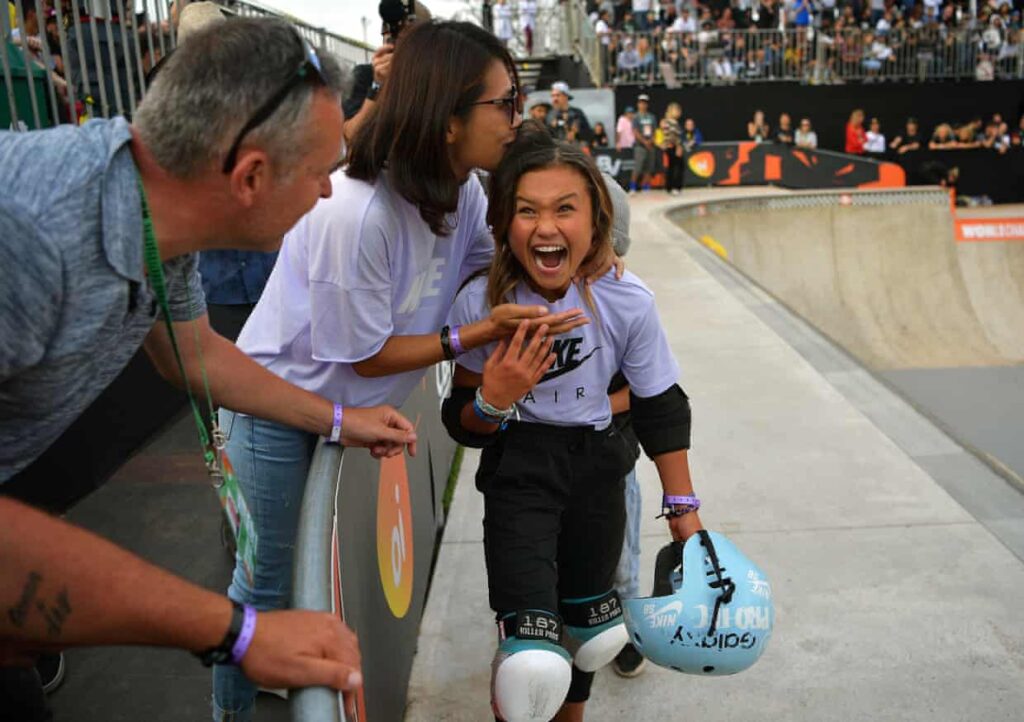 Sky Brown, who was born in Takanabe city in Miyazaki Japan, has a Japanese mother called Meiko and English father called Stuart. The Brown's spend their year between the United States and Japan. Sky told Mainichi Newspaper that her favourite thing to eat before school was Tamago Kakegohan – hot rice mixed with raw egg and natto.
Sky qualified for the Olympics ranked 3rd place. She will be hoping to be on the podium come the end of the Olympics. Brown took home the Bronze medal in the 2019 OI STU Open Women's Final in Rio de Janeiro before fracturing her skull training in California.