The Multippl team speak to half French, half Filipina model, actress and stuntwoman Julia Saubier. She discusses her life, her decision to enter the world of film, and her passionate belief in representation.

Meet Julia Saubier
Julia Saubier's mother is from Bicol, Philippines, and her father is from France. Born in Lyon, France, she grew up in Manila, Philippines. "It's a really great mix of two different nationalities and ethnicities and I'm super proud", she says.
She has lived an international life and travelled widely. Julia read Social Research and Public Policy for her Undergraduate degree at New York University, Abu Dhabi. Later, she completed her Masters in Economics and Management and Chinese Cinema at Yenching Peking University, Beijing.
Julia spent a lot of time watching kung fu films for the Chinese Cinema aspect of her Masters. She explains "it was the first time I consistently saw an Asian woman represented in an inspiring, empowering, badass position as a leader and warrior."
Inspired, she spent a year studying kung fu at a Chinese military school and monastery training eight hours a day. Recalling the experience, Julia describes it as "kinda intense, very intense. But that's how I like to go into things; full force and very immersively."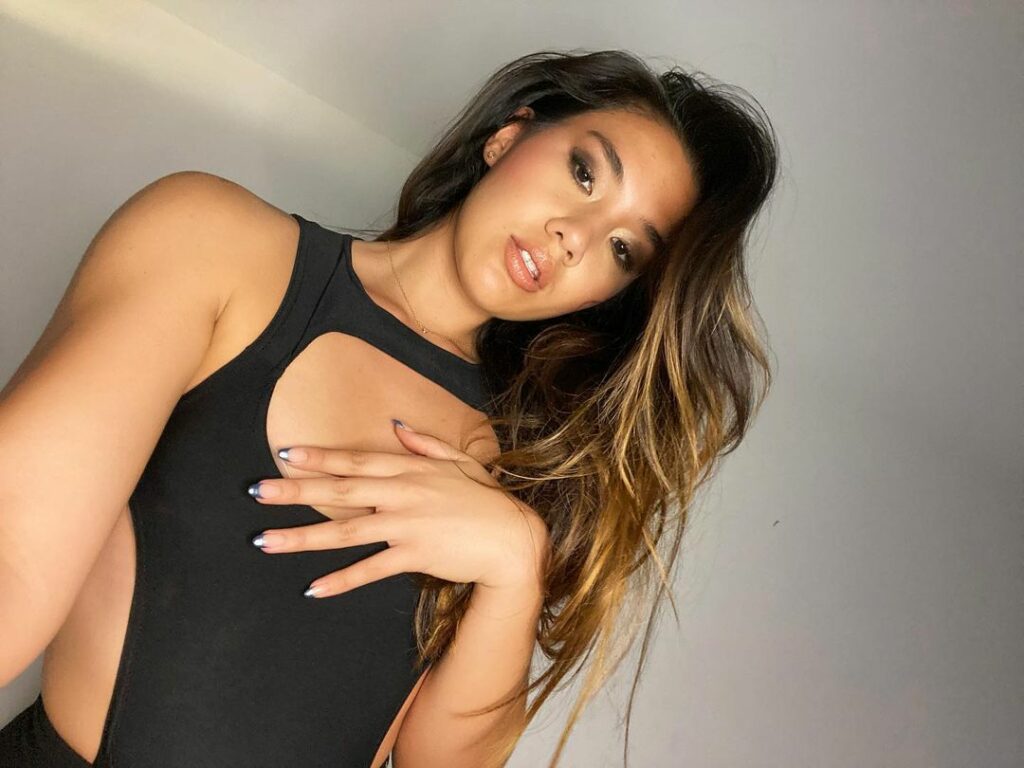 The body as an instrument
After delving into the world of martial arts, Julia decided she wanted to work in more physical roles, "where I could use my body as an instrument, and allowed me to use physical expression, bodily vocabulary in my work."
A key moment for Julia occurred when she briefly moved back to the Philippines after her Masters in China. "I joined Miss Universe Philippines as a contestant," she says, "as a way to examine our understandings of what it means to be a Filipina, what it means to be a woman and what it means to be a modern Filipina in every sense."
"That was a very interesting experience" she laughs. But she adds that the contest gave her a platform to share her political views. "In the Philippines they [beauty pageants] have a really really powerful position in kind of informing and shaping public discourse and public understandings of what it means to be a woman."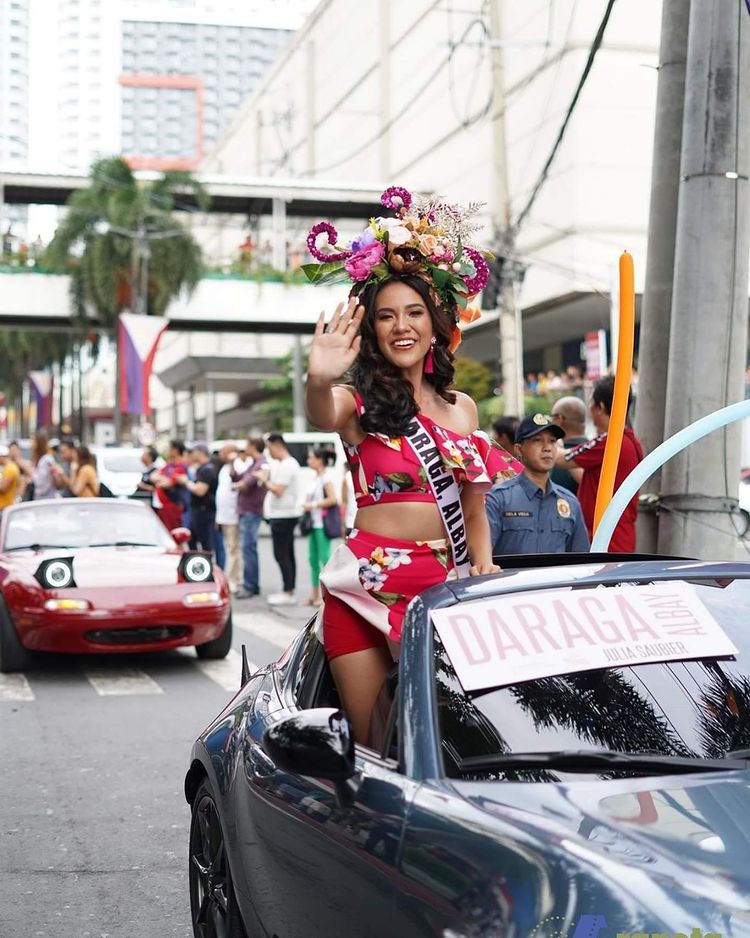 Julia now lives in London and is a full-time actress, model and stuntwoman.
Julia Saubier's ethnicity
When asked about whether her mixed ethnicity has defined her, Julia smiles – "wow, a lot."
She speaks candidly about her understanding of her own identity. "The Philippines has a really interesting social fabric," she explains. "We were colonised by three spates of colonisers: the Spanish, the Japanese and the Americans. The colonial legacy is still apparent, I'd say, through colourism, through preferential treatment of light skinned or mixed people or white people specifically.
"You can see this from everything like in the entertainment industry and the corporate setting. I even saw it play out with my own family. My dad was white and there's a different type of reverence just because he was a white foreigner and a man.
"In the Philippines it's amazing to be mixed. A lot of people claim Spanish heritage even though it's from the 10th, 15th generation. It's really revered in the Philippines which again I think is linked to colourism and the colonial mentality. In France, it's hard because I don't fully feel super French. I don't speak French completely fluently and I haven't lived in France.
"Growing up, people thought I was adopted because my cousins were blond, white, blue eyed, curly hair. I have straight, brown hair, brown, super tanned skin, brown eyes, tall, skinny. People have really different understandings with how I fit into that family and how I fit in with that French identity. It's kinda been up to me to redefine that and understand that people won't necessarily get it immediately."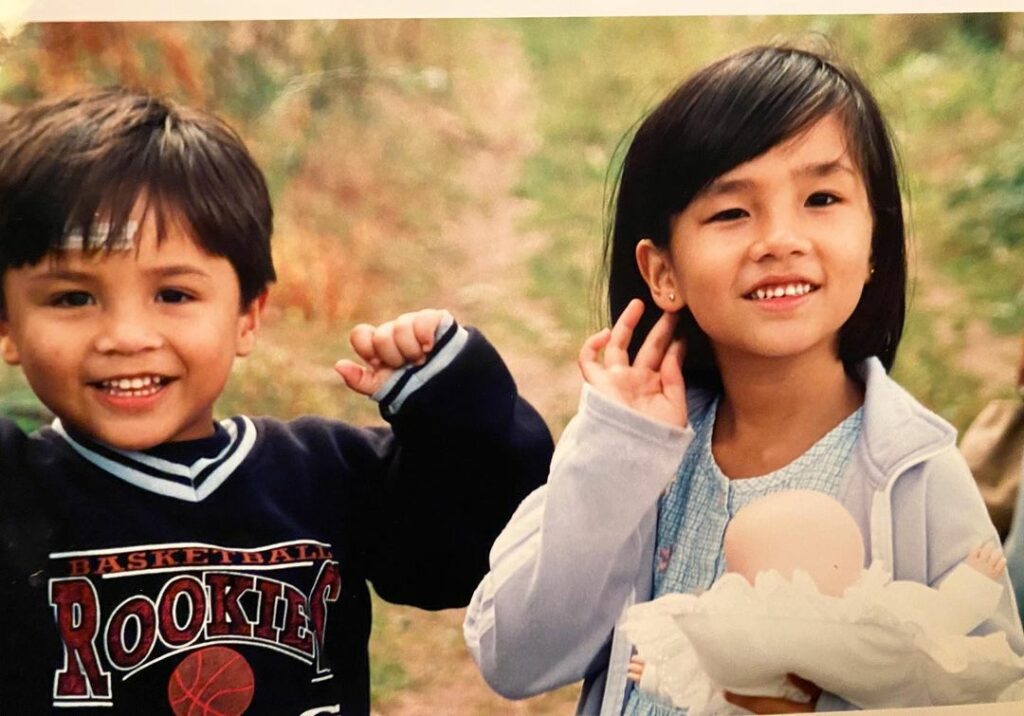 Growing into mixed ethnicity
Julia explains the journey she has come on to fully embrace her mixed ethnicity.
"It wasn't until I went to China that I began to fully embrace my Asianness. Not necessarily my mixed identity – which I was very proud of before – but specifically becoming very proud of my Asianness. Becoming proud of myself as who I am as a Filipina independent of my French identity.
"I didn't feel like my Asian heritage or culture or background was appreciated by pop culture or Filipino society or American culture. My Asianness wasn't celebrated in those avenues and in those areas of existence. I found it really empowering to be able to find that inspiration through my own journey. Living in China, immersing myself in Asian literature. Learning martial arts and specifically my own Filipino indigenous martial arts. That has tied me to an understanding of my inherent strength and it's made me realise Asians are so badass. This is indigenous to us, this is ours.
"I'm sure that other people can really relate – other people from mixed heritage and other people who are halfies. I think identity is an interesting one because you're not always going to get to define it.
"I think people are going to project their own understandings of your identity onto you. But I think just having that solid security, a solid understanding of who you are, what your identity means to you, kind of makes what other people think less relevant, less impactful on your own life."
Representation in the media
It's clear when listening to Julia is that she is a passionate believer in the influence of the media. This has strongly influenced her career choice.
"Just realising the power of film as a medium to shape our narratives and our understandings of ourselves and our place in the world. That really inspired me to go and pursue film", Julia explains.
"It wasn't until I went to university and examined my own experiences and understanding of self that I realised a lot of that was informed by culture" she says. "A lot of that was informed by a feeling that my heritage as an Asian person specifically or a mixed person weren't valued or worthy.
"I felt like the culture that I was consuming didn't necessarily celebrate who I was and my identity. To provide cultural narratives that are expansive, empowering and inspiring, but also specifically for people like me: women and Asians and mixed people. This has been a really big driving factor behind why I do what I do. More specifically, it's why I do stunts and physical work.
"I want people to see Asian women as strong and empowered and people that are not to be messed with. I think that countering false understandings and assumptions about the strength of Asian women through culture, media, film and TV is one ways that I can contribute to the solution."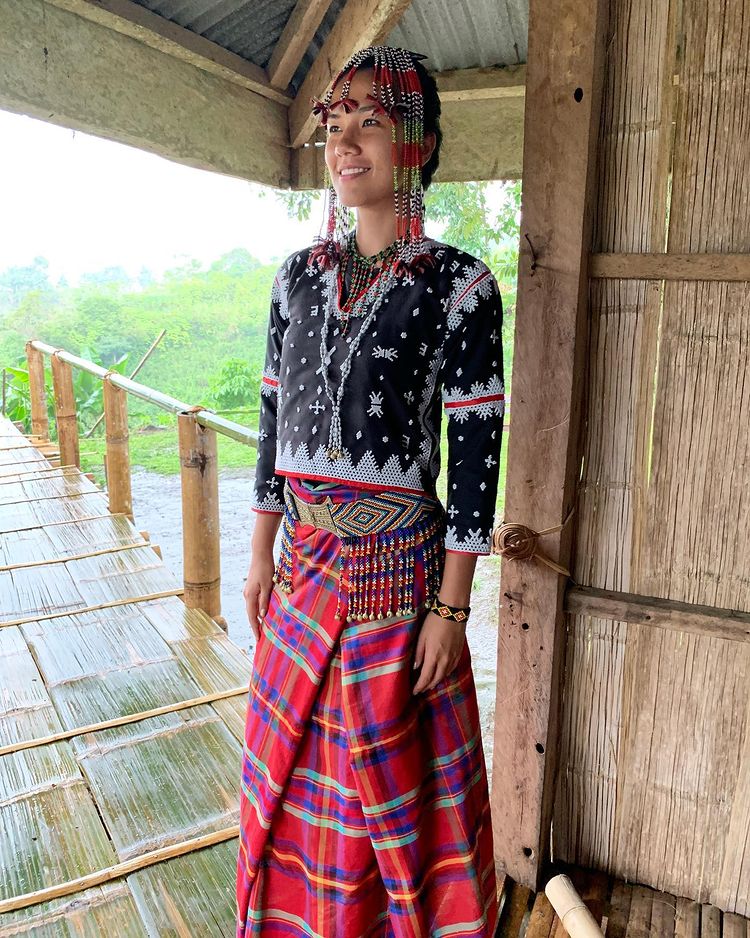 The future…
What's next for Julia Saubier? Her aspirations certainly aren't small, and she is laser-focused on creating empowering and inspiring role models.
"I really want to work on projects that empower women of colour. I'm particularly interested in the experiences of women from these backgrounds and projects that really examine the core of what it means to be strong and what it means to be a woman of this experience.
"Another thing that I'm really interested in working on is on projects that explore what allyship means in a non-traditional sense. I'm really interested in black Asian power and Afro-Asian solidarity. Building new understandings of what it means to be an ally, or what it means to be mixed – from the global south and what this means in relationship to one another."
Julia hopes to be a part of projects that "inspire and create empowering understandings of what it means to be Asian and what it means to be female". In future, she hopes to produce and support the next generation of talent – particularly Asian women.
She is hopeful for the future of the industry, too, where she thinks her mixed Asian ethnicity makes her stand out. "Relative to other minorities, there aren't as many Asians in entertainment here in the UK. I just hope that casting directors and directors can be more open to our experience. Even though they didn't necessarily envisage an Asian person for that role or for that opportunity, I hope that people can include us in their projects and visions for their work."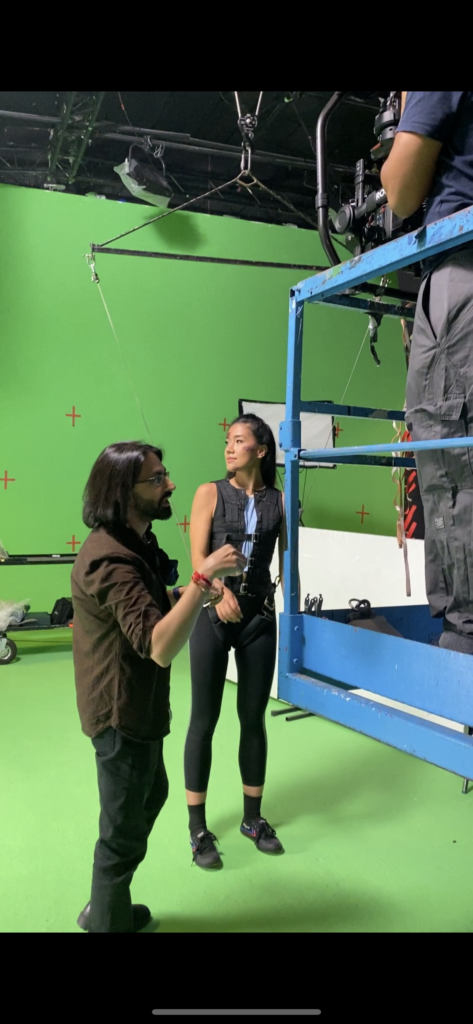 Proud Multippl
When listening to Julia Saubier, what's overwhelming is her warmth, the variety of her experiences and interests, and her desire to make a positive difference.
It's particularly poignant that Julia's journey of self-understanding has been so tied up in her ethnicity. "I'm so proud to be Asian, I'm so proud to be Filipino, I'm so proud to be Filipino-French, I'm so proud to be mixed. I think it's such a gift to be able to embrace who you are fully and through my work I'd really love to inspire other people to do so."