When my friend Yuki moved from Guangzhou, China, to London earlier this year, she was determined to jump into British culture. This is her first time living in the UK and during the many, many FaceTime calls we've had over the years since we first met, we've shared stories of our lives, culture, and traditions.
One tradition I had spared no detail explaining was, of course, Christmas. A relatively obscure festival in China, Yuki had never celebrated Christmas before. So of course she had to come along to help put up my family's decorations.
The gift of Christmas
It goes without saying that Christmas is a major festival in the UK. It feels like the entire country pivots around it when the days darken and the nights lengthen. Christmas lights adorn our houses and high streets, and shops compete for the best festive display and TV advert.
We're often reminded that Christmas in the British tradition is a collision of cultures in itself: Christmas trees were originally a German tradition imported by Prince Albert; pantos are borrowed from the Italian tradition; and Christmas crackers were inspired by the French. Nonetheless, I was excited to share my family's own variation of Christmas with a friend who had never experienced it.
Deck the halls
As we unpacked the boxes of decorations that had been lying dormant in the garage, the room filled with colour, boxes, bags, and the familiar scent of plastic pine. There was enormous excitement as the tree sprung up, adorned with baubles that glistened in the soft twinkle of a long tangle of lights.
Decorating felt somehow more novel as I attempted to explain some of our British traditions in broken Chinese. Not least explaining why, when we put out the model nativity, the wise men needed to be in the far corner of the room. And why Christmas crackers contain bad jokes.
My Chinese mum cooked a hefty roast dinner – a vision of Christmas to come – and there was organised chaos as we carried dishes laden with roast potatoes, Yorkshire puddings and pigs in blankets to the dining room, ducking under festoons of paper chains.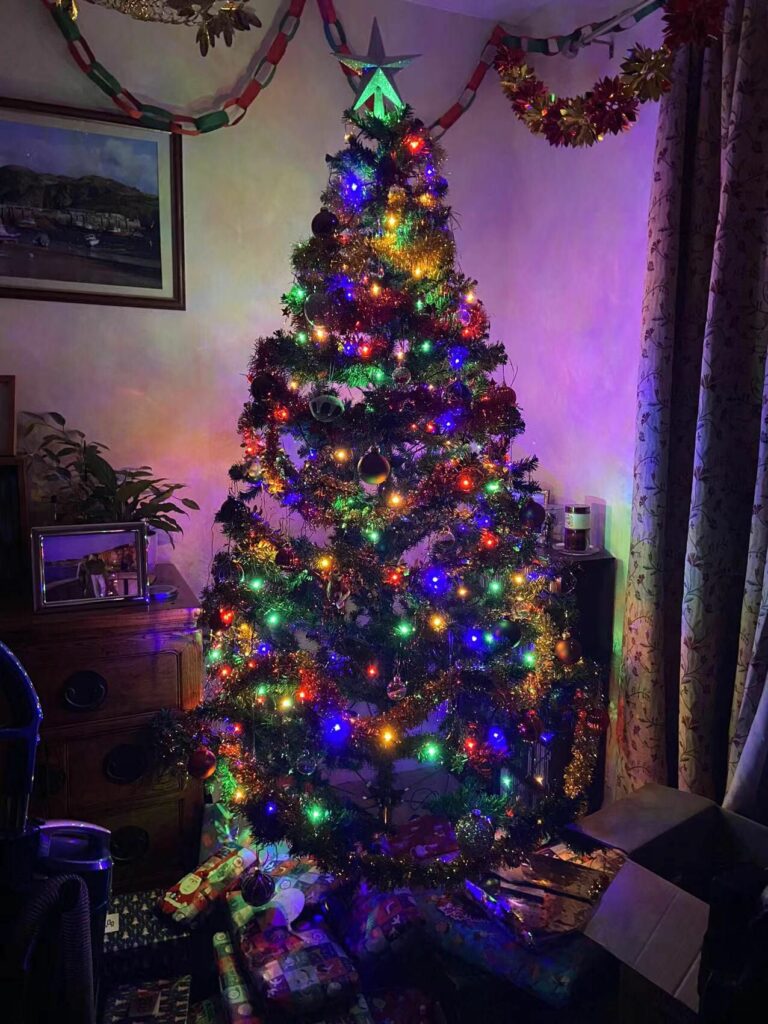 A Multippl Christmas
After dinner, as I sat with Yuki listening to my mum recounting the story of the nativity in Chinese (Yuki had never heard it before) it felt as though the two halves of my ethnicity were colliding.
It can feel easier to pick out the dissonance – tinsel adorning the Chinese ornaments – rather than recognising and celebrating the harmony.
It's liberating to move so fluidly between cultures, to be simultaneously neither and both, in the same way Yuki and I swap between English and Chinese mid-sentence.
It was also striking to think that my mum, who cooks Christmas dinner from scratch and to perfection each year, had probably once had all the same questions about how and why we celebrate Christmas.
Growing up in a bicultural household, it's easy to take those cultures for granted, forgetting just how fascinating they are in their own right. As we acted out our usual rituals of preparing for our multippl Christmas, I saw them with fresh eyes and, I think, enjoyed them even more.
In many ways, Multi-people are enablers. We start discussions and enable cultural interchange in a way that is sensitive and reflective of lived experiences. I loved sharing a bit of our multippl Christmas with Yuki.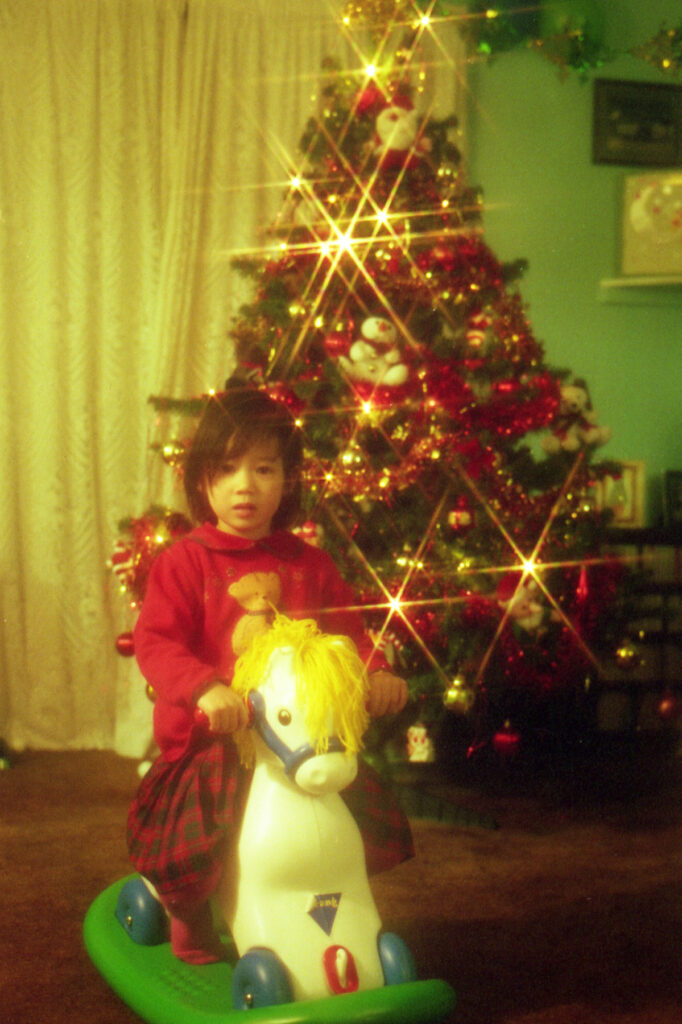 Merry Christmas!
If you're celebrating Christmas, and however you're celebrating it, bring your own traditions, culture and make it something special. Wishing you and yours a happy, healthy Christmas.