Marcus Sebastian Smith, the 22-year-old half-Filipino prodigy Fly-half has been called up to his first full test start for England this weekend.
Marcus Smith's ethnicity and background
However, his path to rugby stardom was not the typical English school boy rugby story often seen. Marcus was born in Manila to Filipino mother Suzanne and British father Jeremy. Suzanne met Jeremy while he was working in Hong Kong. He has two younger brothers Luc and Tomas pictured below.
Marcus first picked up a rugby ball at the age of four at the Manila Nomads, before playing for Centaurs Rugby Club in Singapore, with many trips to the Hong Kong Sevens in between.
Smith then spent the next 8 years of his life in Asia and, while he was never based in Hong Kong, his father Jeremy represented the territory while living there before the birth of his first son.
View this post on Instagram
School and Club Career
After moving to England at the age of 13, Marcus was then rewarded a full sports scholarship at Brighton College, where he eventually captained the first XV.
In August 2017, as Marcus turned 18 and became an Old Brightonian, he was called to the England pre-season training squad. Pictured alongside George Ford and England coach Eddie Jones, who is also half Asian.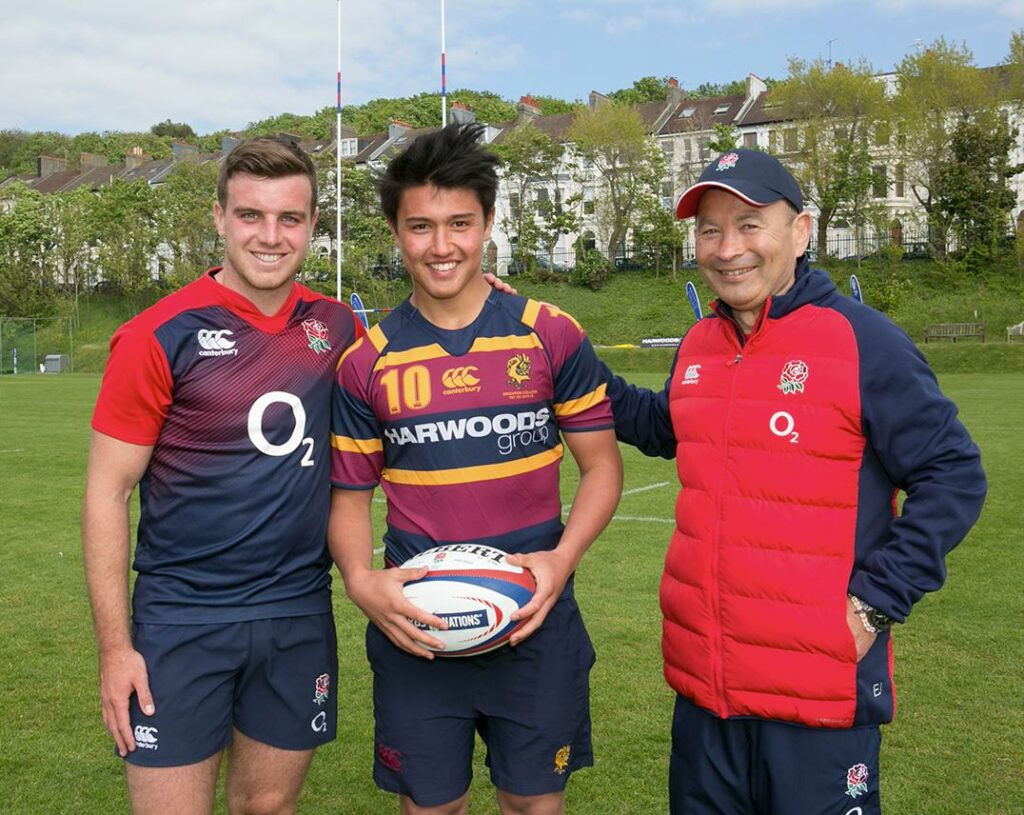 Further to that, he made his way up the age groups at Harlequins academy to where he is today, one of their star first XV players with 113 apps and over 1000 points scored. Harlequins won the Premiership final against Exeter Chiefs in June 2021 and Marcus made four conversions.
International Career
Similar to club level rugby, Smith represented England up the age groups and is now making a name for himself on the senior stage.
Marcus made his debut for England against USA on 4 July 2021. He has since played 2 more games, amassing a total of 46 points.
He certainly impressed everyone against Tonga on 6th November scoring a try and making 5 conversions in 28 minutes.
View this post on Instagram
British and Irish Lions Call up
Possibly even more impressively, he was called up to the 2021 British and Irish Lions squad as injury cover for Scotlands Finn Russell.
He made his debut on 17 July 2021 against the Stormers, in which he converted all 7 tries in a 49-3 win for the Lions.
Very rarely do players with little international experience get the call up to the Lions squad so to add this achievement onto his rugby resume only 2 weeks after his England debut is a testament to the impact he has already had globally.
View this post on Instagram
The Underwood Brothers
Marcus Smith becomes the latest Mixed Asian to represent England Rugby since the legendary Rory and Tony Underwood. Rory played for England from 1984 to 1996 and Tony played from 1992 to 1998.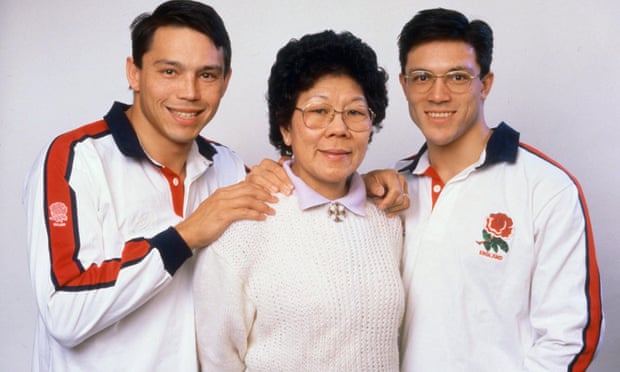 Underwood brothers were born to Chinese-Malaysian mother Annie and Yorkshire engineer father James who had been posted in Malaysia.
Two iconic moments, the Rory Underwood try and his mum proudly celebrating in the crowd 🙌#WALvENG pic.twitter.com/fGPwWJnzro

— England Rugby (@EnglandRugby) February 24, 2021
Marcus Smith and being Mixed
Marcus has always maintained how important his mixed heritage has been throughout his life.
When asked about what it means to have a Filipino mother, he stated that:
"It means everything to me. I'm a very proud half-Pinoy. I'm so happy to have experienced and learned the Filipino culture and traditions."
"I enjoy communicating to my mum in Tagalog and Visayan, as I understand it a lot. I try to mimic her Filipino accent and my brothers, and I just end up laughing. My mum just smiles. We are so close to her,".

Marcus is a proud multippl and when people ask about his cultural identity and being mixed race, he had this to say:
"I'd always say I'm half-Filipino, half-English. I'm proud of my heritage and where I've come from. I'm lucky to have had a brilliant upbringing and a loving family."
"As a 21-year-old, I'm grateful that I've experienced both cultures and have lived both in the Philippines and in England, respectively".
He even has the English and Filipino flag emojis on his instagram bio. A very proud multippl indeed.
---
With the likes of Naomi Osaka, Emma Raducanu and Leyla Fernandez within Tennis, Eileen Gu in Skiing, as well as 19 Half Asian Men and Women making it to the podium in the Tokyo Olympics, it seems that diversity on the biggest sporting stages is becoming prolific. Adding Marcus on to this prestigious list, it's great to see such success within the Mixed Ethnicity World and we are sure we will be seeing much more to come!