Revisiting my motherland Japan for the second time actually felt like the first time, because the first time was 16 years prior when I was 3 years old.
I naturally had no recollection since I was so young and had only stayed there for 6 months.
My mum and dad kind of gave me a few pieces to the jigsaw, but while I was growing up in the UK,
JAPAN ALWAYS FLOATED AT THE BACK OF MY MIND AS SOME SORT OF EXOTIC, UTOPIAN LAND.
That would often give me aspirations to go to visit sometime and see for myself.
When I could finally converse with my relatives in Japan, be it with gestures and pointing at words in a paperback dictionary when I initially couldn't speak the language, together with some translation support from my mum, they gave me some interesting insight into the character I was when I first stayed there.
In contrast to the other well-behaved Japanese kids, apparently there was me, with a loud shouty temperament who would enter other people's houses in the neighbourhood with shoes still on (it is common practice to take your shoes off before entering any type of residence). I would surprisingly, however, receive sweets from the neighbours now and again.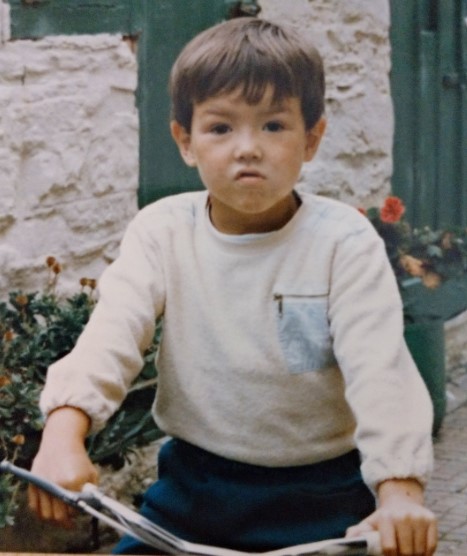 So, as we begin with this image of a chubby-faced,
cute, Eurasian-looking boy. We then fast-forward to the end of the first year of university, when a 5'11 tall, out-of-shape, care-free student (kind of) finally gets the opportunity to fly over to Japan on a 14 hour flight (with stopover) and catch up with his family. Mum, brother, grandmother and various cousins, uncles and aunts.
The first time you get to touch down and look around the land of the rising sun is a jaw-dropping sense of wonder. Ultra clean and comfortable corridors leading from the aeroplane to
immigration, efficient and quiet trains and buses.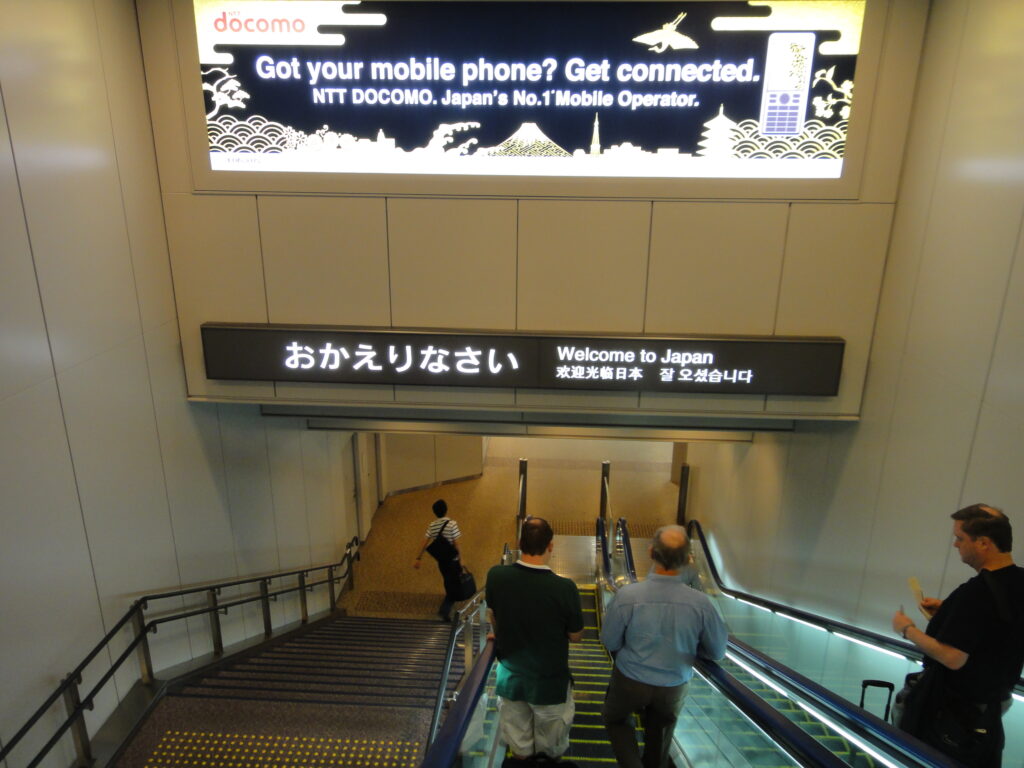 The endless stretch of scenery from the train that features every bit of land occupied with something interesting, be it some neatly designed, detached family houses, rice paddy fields, or really tall and thin buildings housing karaoke bars and capsule hotels.
HOWEVER, THE MOST MEMORABLE MOMENT I WILL NEVER FORGET IS MY TEARY-EYED GRANDMOTHER WHO SAW ME FOR THE FIRST TIME IN 16 YEARS.
It definitely struck a chord within me and made me realise how blessed I am to be a part of such a close family, even though I live over 6,000 miles away from them.
It was great to eventually be able to catch up with the family I have there, to get a taste of the culture and try to discover the extra dimension in my life that had been unclear to me for years.