Alaba takes the number 4 shirt
The Austrian captain David Alaba, 29, has been given former captain Sergio Ramos' number four shirt.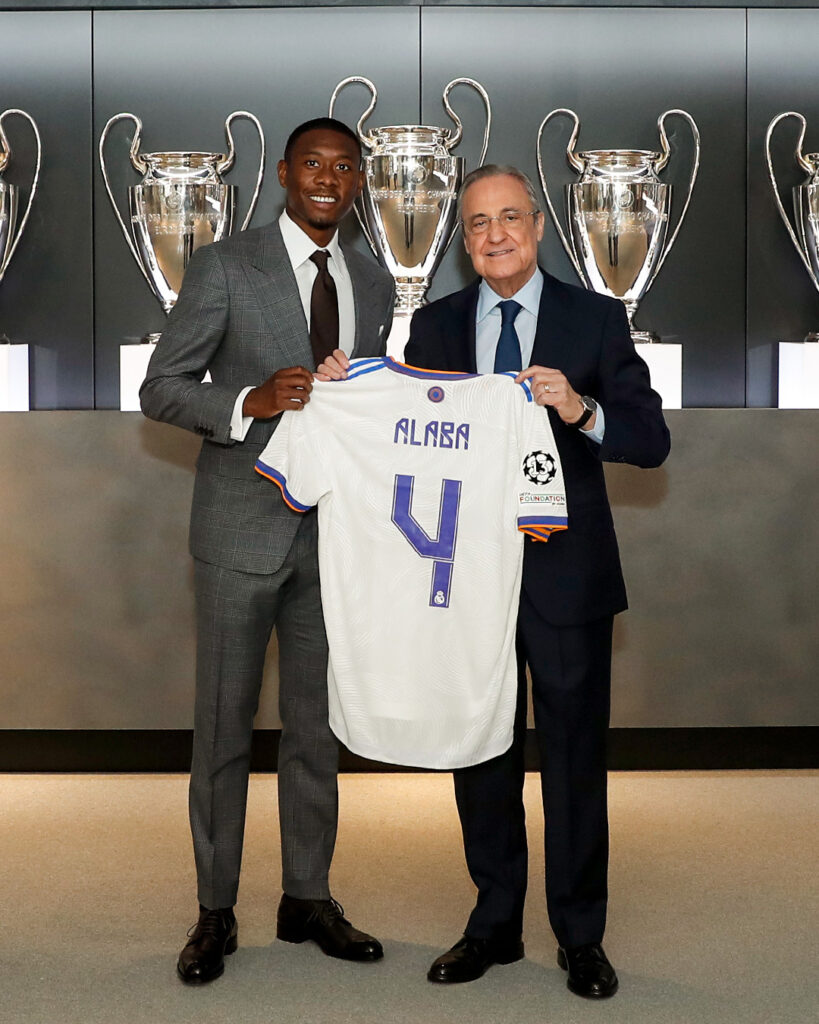 Alaba made 431 appearances for Bayern Munich before joining Real Madrid on a free transfer. He has signed a five-year deal.
What is David Alaba's ethnicity?
David Alaba was born in Vienna, Austria on 24th June 1992. David has multiple ethnicities. He is Nigerian and Filipino.
View this post on Instagram
His mother Gina is a Visayan (one of the Philippines' three main island groups), who moved to Austria from the Philippines to work as a nurse.
View this post on Instagram
His father George is a Prince in Ogun State, Nigeria. George was Austria's first ever black guard soldier and a DJ before he left Nigeria.
Real Madrid presentation
Alaba was presented at the Bernabeu alongside club president Florentino Perez.
During his presentation Alaba was given a watch, a replica of the Real Madrid stadium and a jersey with his name and the number 4 on it.
He said: "I'm very proud to wear this jersey"
"Thank you very much for the warm welcome. This is a huge day in my career, I'm very excited, proud and thankful to wear this Real Madrid jersey. Hopefully we can achieve a lot of success together. Hala Madrid!".
😍 FAMILY 😍 #WelcomeAlaba | @David_Alaba pic.twitter.com/EJFGWS8P9G

— Real Madrid C.F. 🇬🇧🇺🇸 (@realmadriden) July 21, 2021
Alaba has moved to Madrid with his wife Shalimar Heppner, who has a Filipino mother and a German father. Her father is Frank Heppner, a luxury hotel restaurant chef. And their son born in 2019 pictured above.