At 13 years and 28 days, Sky Brown has made history as the youngest ever British olympic athlete to win a medal. Sky won bronze in the women's park skateboarding.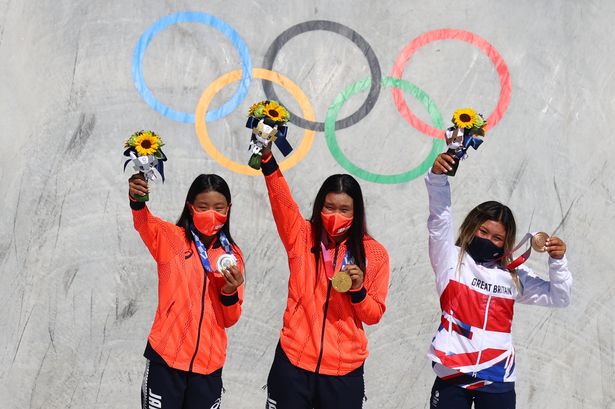 Silver medalist Kokona Hiraki became the first olympian since 1936 to win an Olympic medal before their 13th birthday.
The title for the youngest ever Olympic medalist goes to Denmark's Inge Sorensen, who was 12 years and 24 days when she won bronze in the 200m breaststroke.
Sky Brown who has a Japanese mother and English father represents Team GB, was in 4th position before her final run with a score of 47.53 after falling in her first two runs. She was trailing 3rd place by 6.05 points.
An impressive run with a notable kickflip indy that failed previously helped Sky get an impressive third run score of 56.47 which put her into bronze medal position.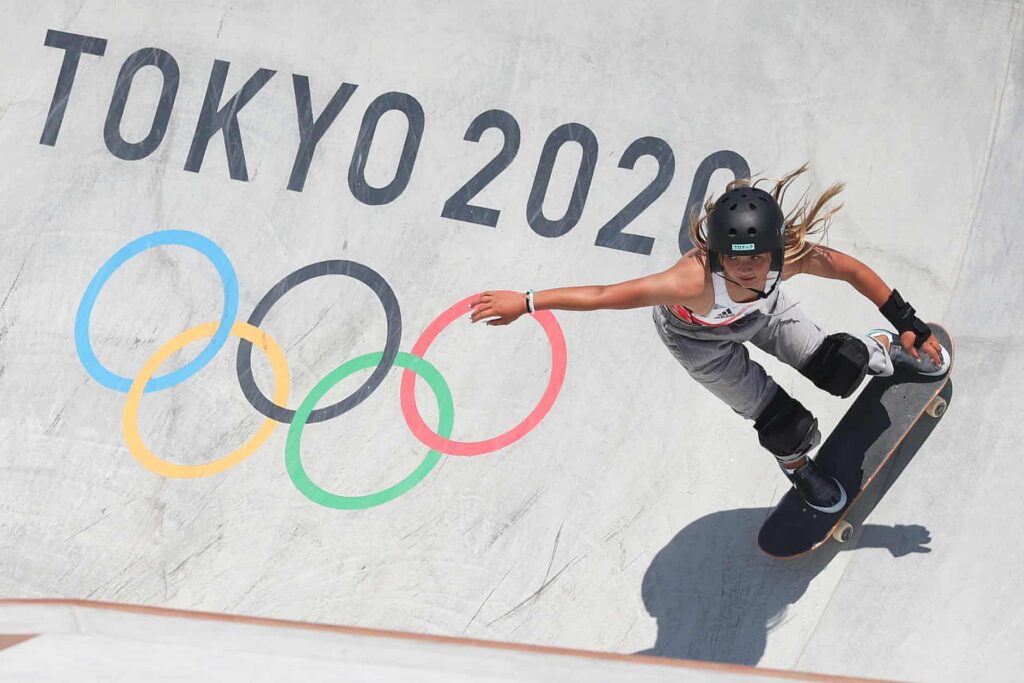 Watch the highlights of final run on the BBC Sport Youtube channel here.
Crying with jubilation after her impressive final run, and the whole Ariake stadium crowd cheering the half Japanese half English skater said:
"It was unbelievable. Even right now it feels like a dream. It's insane. I'm so happy and so thankful and so proud of every one of the other girls, too".
She followed up by saying, "I'm so happy. I fell twice (trying the kickflip indy) and I was like, 'That's kinda sketchy', so I was like, 'I gotta make it'. And I didn't really think I was going to make it but I did it, and I'm so happy".
Her dad Stu said that Sky will be taking a break from social media after this competition as she goes "straight back to school and do the things that families do."