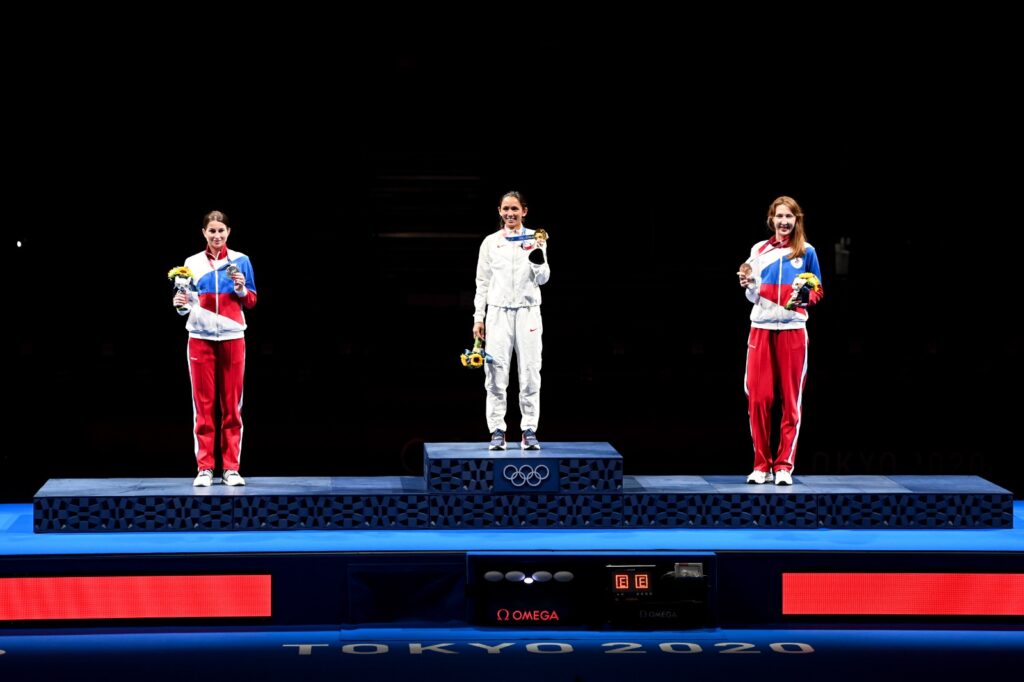 An Olympic Gold Star!
Lee Kiefer makes history to become the first male or female representing America to win the individual foil in the Olympics.
Lee Kiefer, 27, a right-handed foil fencer, defeated the reigning champion, Russian Inna Deriglazova, 15-13 to secure her first Olympic Gold medal.
Kiefer has had great success in Fencing before this Olympic win.
She has won the individual Pan American Championship nine times, team Pan American Championship 10 times, Foil team World Championship in China, 2018 and has won the Individual Women's Foil World Cup on three occasions, once in 2015 and twice in 2017.
She has represented Team USA in three Olympics: London 2012, Rio 2016 and Tokyo 2020.
When she was 18 years-old she placed 5th at the London 2012 Olympics when she lost to eventual silver medalist, Italian Arianna Errigo.
What is Lee Kiefer's Ethnicity?
Lee was born into a successful family, both her parents are Doctors. Lee is half Filipino and half American.
Her mother migrated from the Philippines when she was 10 years old. She is from a long line of doctors and is the only one of the five Kiefers not to have a competitive fencing background.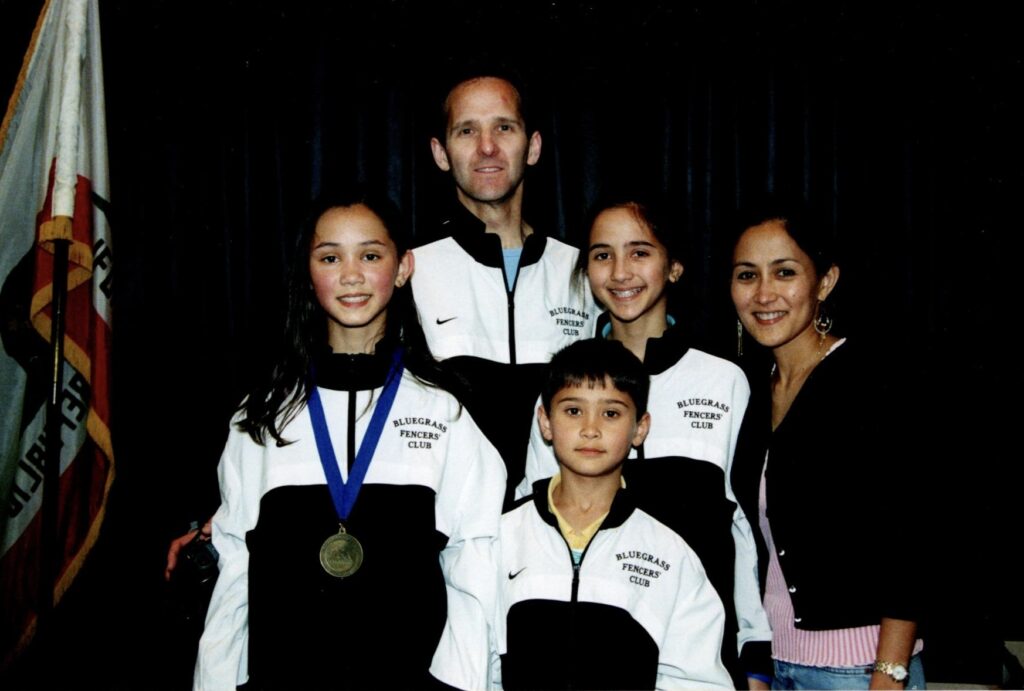 Steve Kiefer, Lee's father, was the captain of Duke University's fencing club in the mid 1980s. He is now a Neurosurgeon but taught all three of his children the art of fencing.
In an interview before the 2012 Olympics, Lee was quoted saying "In the beginning, I hated fencing," talking about when she started back when she was 5-years-old. "It was so hard, and the equipment was so heavy. I couldn't carry my fencing bag for the first year I fenced."
Today 22 years on from when she started she has an Olympic Gold medal to show for her parent's encouragement and great support system.
Gerek Meinhardt's ethnicity
Lee's husband Gerek Meinhardt is also competing for Team USA in Fencing in Tokyo 2020. Gerek has a Taiwanese mother and 6-foot-8 American father.
Meinhardt becomes the first American fencer since Mike Marx back in 1996 to compete at four Olympics.
Kiefer and Meinhardt got married in 2019. They were an item for eight years prior to tying the knot.
View this post on Instagram
Kiefer motivated Meinhardt, who already has an MBA to pursue his professional ambitions to become a doctor. Kiefer is in her third year of studies at University of Kentucky, while Meinhardt has just started his first semester at the same University.