I'd like to introduce you to Laure Chan (pronounced Lor) – a close friend of mine who is a brilliant professional violinist and aspiring composer.
Born and raised in London, Laure is of French and Chinese descent, and has family in many different countries.
While her siblings also took up musical instruments as children, Laure is the only person in her family who pursued a career in classical music.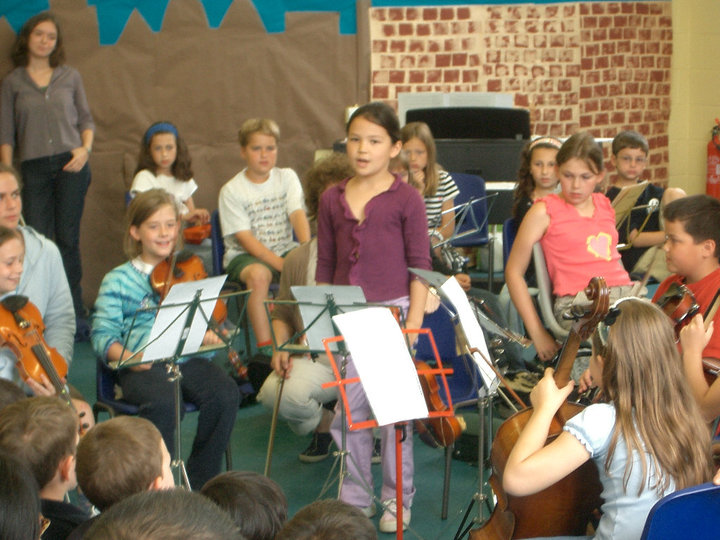 Growing up learning Western Classical music / Beginnings of Laure Chan's musical creativity
Laure picked up the violin aged just 5, when she was enrolled in the First Strings Experience at the Royal Academy of Music.
During her childhood she was mainly exposed to Western classical music, but later in life she explored different styles including music from her cultural heritage, which inspired her original compositions.
You can listen to some of Laure Chan's original work on her recent recordings which are available on streaming platforms such as Spotify and Apple Music.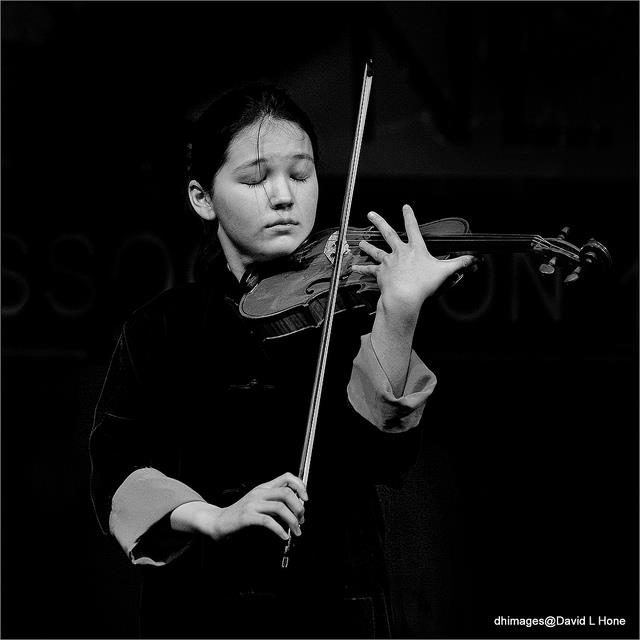 Laure said: "From the very beginning I was studying at a conservatoire, in an institution, so I've been learning Western classical music for the majority of my life – for the first two decades of my life, that was what I knew.
"At my first international competition (in 2010, when I was 15), they had introduced improvisation in the first round, which, ironically today in classical music is not really practised (to improvise and to compose).
"To prepare for this I took an improvisation course, which opened up creative doors in my mind of what is really out there".
It was this improvisation course that sowed the seeds of her quest to discover more about her own identity, which in turn has influenced her music and career.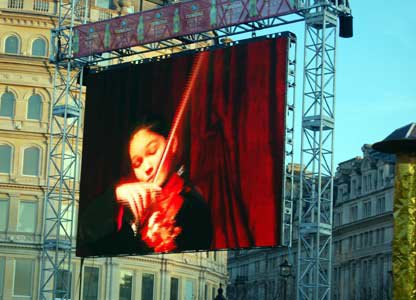 "I really enjoyed this experience and it unlocked a sense of individuality and creativity that I hadn't truly explored before.
"I was so used to learning a piece of music and trying to bring something of my own to it but all the time respecting what the composer wanted…I was always the third party".
Fast forward 10 years / Digging deeper into Cultural Identity
Fast forward 10 years, in 2018 Laure Chan was preparing for another international competition when she realised that she had a muscle dysfunction injury.
This meant that unfortunately she had to cancel her participation in the competition.
"I had an identity crisis as a violinist and person when I was injured, because ever since I can remember, I was playing music.
"I had never really separated myself from being a violinist, which is dangerous territory, because so much of your worth depends on how well you play or how well the concert went or competition success, etc.
"Failure and success seemingly become black and white. This was an insightful time. I had to take it easy and recover, and I started to go back to improvising, jamming, even doing pop covers with a fellow musician called William Jack."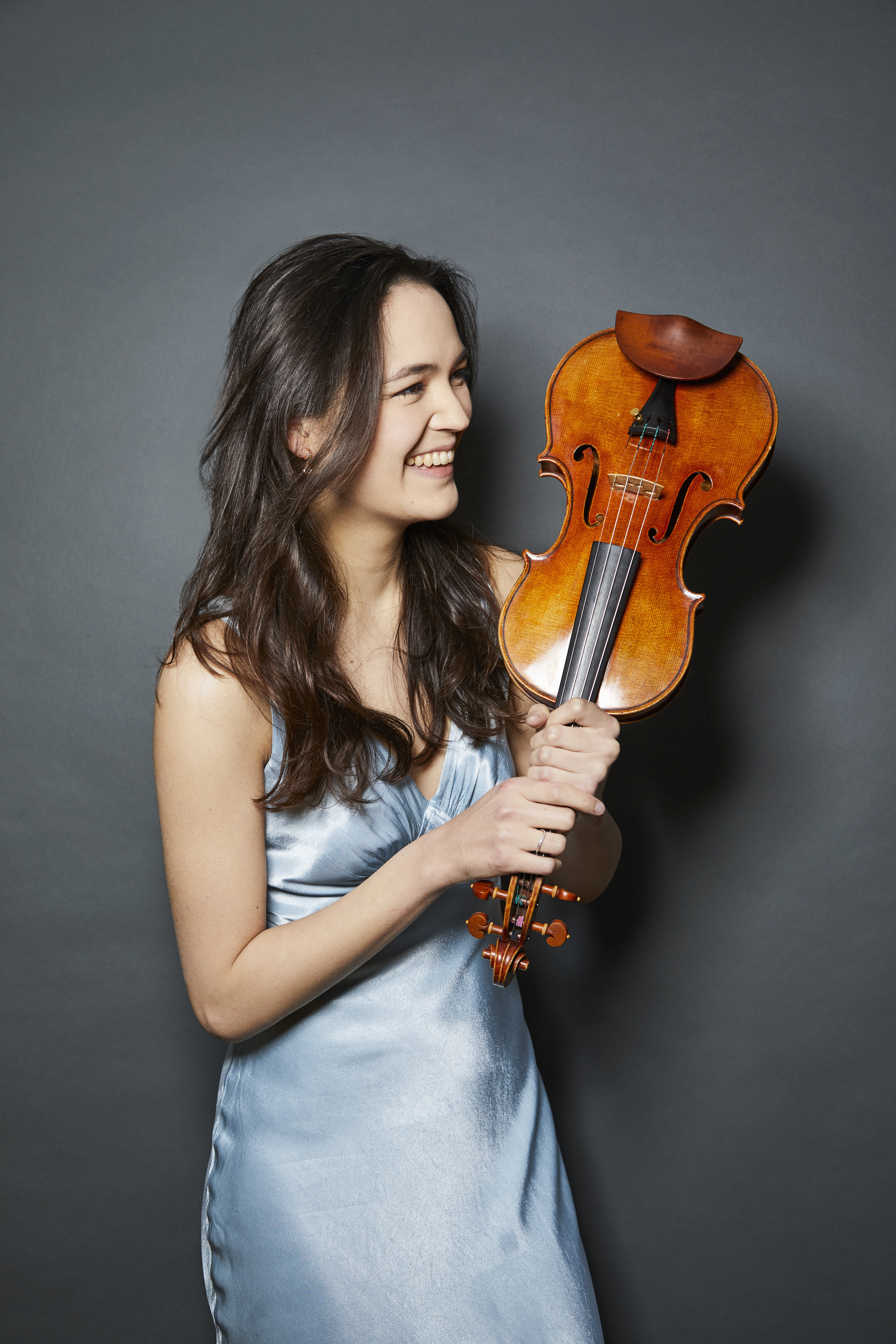 "I was in my last year of my Artist Diploma at the Royal College of Music in London after spending seven years there.
"I was injured, and I wasn't sure if I could play at my last recital exam.
"For my final performance, I wanted to present something that was personal and uniquely mine, so I started to dig deeper into my own cultural identity. I drew my inspiration from Chinese classical music and Celtic folk music."
As a result of her cultural exploration, improvisation and jam sessions with William Jack, Laure composed a piece which she performed at the end of her recital called 'East Meets West'.
She said "that's what I feel I am, that's what I wanted to express". This piece is a fusion of traditional Chinese and Celtic folk music, and also incorporates rock, blues and pop elements (drawing from William's background).
Laure said: "On a musical level, when I began to explore characteristics of Chinese traditional folk music and Celtic folk music, I noticed that they shared similar elements in common.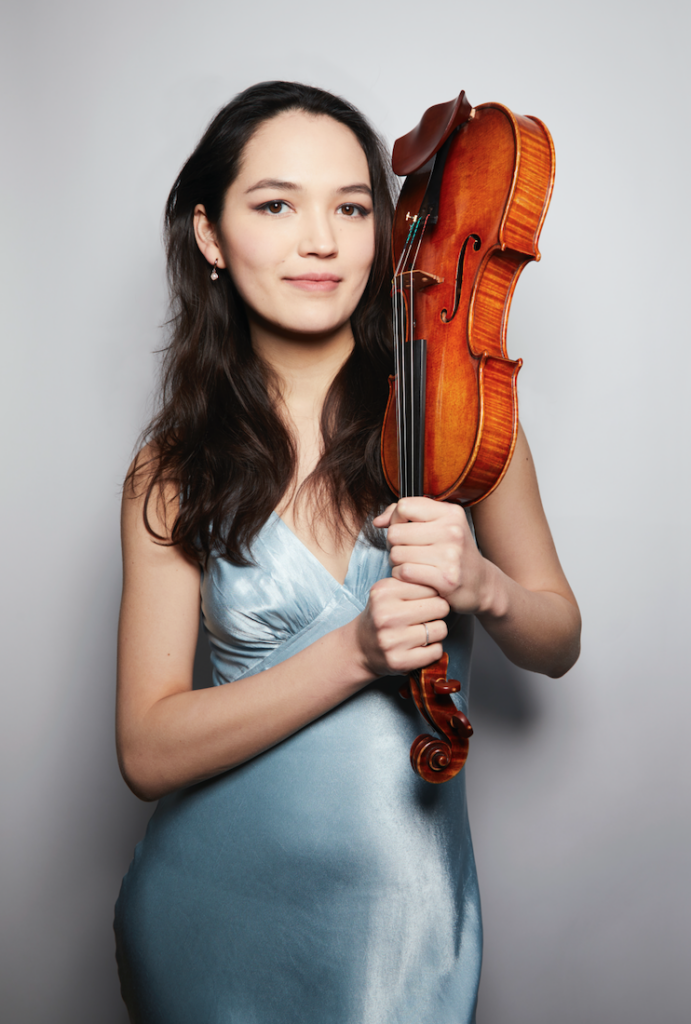 "Both cultures make use of the pentatonic scale (5-note scale) and are particularly focused on the importance of melody rather than harmony.
"This formed a personal connection between my two cultural backgrounds and I learnt that even if cultures can be seemingly so different, music has an unspoken way of bringing them together."
Living within multiple cultures
Laure said that growing up as a British Franco-Chinese person enabled her to experience multiple cultures since birth, allowing her to cultivate an open mind.
"It has meant that over the years, I have felt a sense of home in the UK, Europe and in Asia and have family based around the world.
"As a result of this multicultural upbringing, although I have a Western classical musical training that constitutes the bedrock of my musical world, I feel the need and the curiosity to widen my horizons.
"It seems to me that as our societies are increasingly multicultural, it also appeals to the curiosity of many audiences."
The piece was very well received, and this inspired her to write more music.
Life after graduation / New EP and Albums
Laure Chan has become an accomplished composer since graduating from the Royal College of Music. Following 'East Meets West', she wrote four other pieces with William Jack, creating an EP called 'Air'.
This EP also includes a rock/jazz-inspired piece called '1516', a gypsy/Latin American-themed work called 'Luna Roja', 'Narrandera' inspired by William's Australian upbringing and finally 'Air', quoting the famous classical music piece "Air" by Johann Sebastian Bach and includes a blues/folk twist.
Laure Chan has also created her debut solo album 'Tribute to Bach', which she recorded in 2020 and released on 21 March 2021 (celebrating the composer's birthday).
This album features Laure's beautiful renditions of Bach's works, as well as three original pieces inspired by his music and incorporating her own style and creativity.
Track no.8 'Nostalgia' was inspired by the iconic 'Air' and features classical/ blues/folk elements.
Track 5 in the album titled 'Insanity' was inspired by Bach's Fugue from Sonata No.1 in G minor, BWV 1001 for solo violin and ¡Brava!, the last song draws on parallels between tango and Baroque music – Bach was a Baroque period composer.
This album represents Laure as a classical musician with a unique personal voice.
As Laure describes, the whole idea and concept of this album is that "it stays true to my roots as a classical musician, but is hopefully more accessible to my listeners – it is something fresh, slightly different, and more personal, which reflects my multicultural upbringing".
Chineke! Orchestra
Laure is also a member of the Chineke! Orchestra, an ethnically diverse orchestra based in the UK.
Laure said "their philosophy is very much in line with what I believe in as well – diversity and inclusivity".
Chineke! has also embarked on some very interesting projects, delving into different art forms and styles.
View this post on Instagram
"At the beginning of this year (2022), we had a very impromptu and exciting invitation to perform at the Louis Vuitton fashion show in Paris.
"This experience further unlocked creative doors and a sense of identity within me – we were working with people in fashion, all musicians dressed in LV white shirts, black suits and trousers with a bow tie, and playing a fusion of classical contemporary, hip hop, and oriental sounds."
"This experience really made me think about the fusion between us: an ethnically diverse classical orchestra collaborating with Tyler, the Creator (an alternative hip-hop rap singer) and Gustavo Dudamel (an iconic Venezuelan conductor), as well as the dancers, models, fashion designers, and all of these different art forms together in one place."
On her future musical creations, Laure Chan explains that she is actively thinking about different possibilities, finding ways to continue embracing diversity and equality, and to bring more of her own upbringing to her music.
"Writing new music, performing varied programmes in concerts, new collaborations and recording projects, it's all in the works". Watch this space!